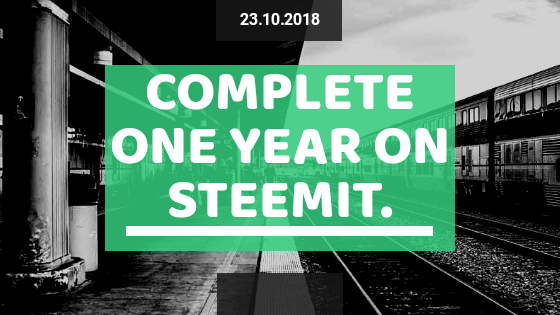 Image created by Canvas
how are you all? Hope you are well.
Today is my one year Celebration on steemit. I am very happy to spend a year with Steemit.First of all I would like to thanks my friends, who help me a lot on steemit.They are @arindammroy @saafir
@rabiul23 @sharif77
Let's start my story.
At 1st i didn't understand what's thing to post. So I was post some news about cryptocurrency which was fully copied. But few days later I start to post some pic with one line of title.Which was also not good.And after this i was start posting on dmania . I have posted a lot of meme on dmania. And days are going well, one more think when I joined steemit the price of SBD and Steem price are $1.0 but few months later on December price up to $13.0 and after january price is going down and down, and the price is $1.0 and $0.80 😔
Back to story.
After dmania i was start to post on steemhunt, i have review so many product.
Finally i was start posting #sadcasm
270 post i have made on sadcasm. These are related to all gossip, humor, entertainment and many more category.
And it is the end of journey. I know it so small.
Let's talk about my achievement.