Hurray!!! 5Miles Data Successfully Migrated Into CyberMiles Blockchain Network!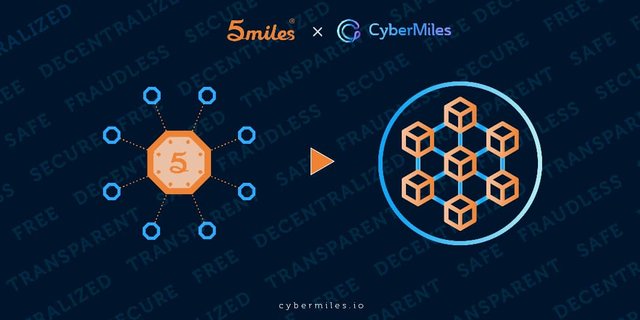 CyberMiles which is a Hong Kong-based blockchain ecosystem developed ny United States-based ecommerce platform known as 5miles. The goal of the startup is to set a new standard in the ecommerce industry by challenging e-commerce giants like Amazon with a new set of smart contracts inbuilt system. The platform was already designed on Ethereum platform before they migrate to their own blockchain network in October 2018 and then replaced the ERC20 CMT token of the platform with the new native coin of the blockchain protocol.
There is a need for me to share what I know about the already existed 5miles ecommerce platform especially to those who are just hearing about it. The platform has been in operation for some years now and they have more than 15 million users at the end of year 2018. 5miles is a native mobile app buying and selling platform which brings together Instagram and Craigslist to offer a different marketplace to Facebook. The platform is backed by well known institutional investors which includes SIG, IDG, and Blue Lake and it has received more than 62 million USD from them.
Dr Lucas Lu who happens to be the CEO of both enterprise holds a PhD in particle physics and he has also worked at CERN and Alibaba company before deciding to create his own platform. With his educational and years of experience, he has been able to brought together a team if highly educated technocrats and developers who have what it takes to develop such an innovative projects.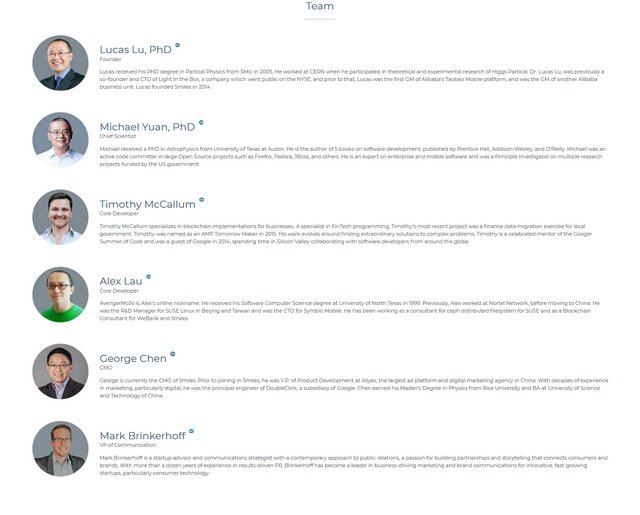 As we all know that there are many online peer-to-peer digital marketplace now, so it won't be an easy task to disrupt this gigantic multi-trillion industry. Currently, the biggest players im the industry are Amazon and Alibaba with a combine yearly revenue close to one trillion dollar and as a human, giants like this will always do everything in their capacity to stiffen the rise of any competitors. So, this lead to the creation of CyberMiles by making use of the lessons and experiences gotten from 5miles to design a blockchain-based decentralized ecommerce marketplace platform that will even be enticing to their competitors.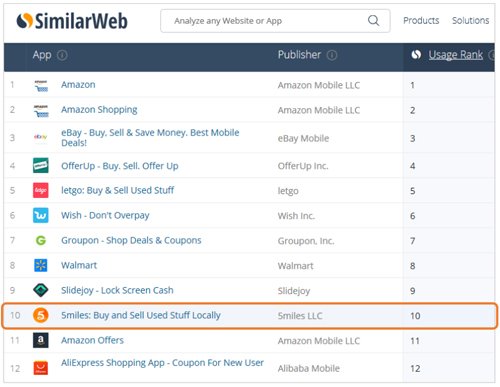 CyberMiles has done so much within the space of less two years when they sold their ICO. Then, they were able to raised $30 million dollars worth of Etherum and it has been trading on many exchanges since. It is trading on Binance, Okex and many other platforms. It has a total supply of 1 billion CMT and its peak price since the time it has been trading was $0.583862 on January 7, 2018.
After the ICO which was done on the Ethereum blockchain network, the company successfully reached their next milestone in Oct, 2018 which is the migration to their blockchain platform. And at the time of this CyberMiles ERC20 token was swapped with CyberMiles coin on 1:1.
The CMT protocol make use of Delegated Proof of Stake (DPoS) concensus algorithm with what correlates to approximately an 8 percent APR on staked coins. CyberMiles coin can be stored on CyberMiles mobile wallet which is downloadable on Playstores for Android users and iOS store for iPhone users.
5miles Data Migration Into CyberMiles Blockchain Network
As I have let my readers know that both 5Miles which is an already operating peer-to-peer marketplace app platform with over 15 million users and CyberMiles which is a newly built decentralized ecommerce platform are all founded by Dr Lu and its plan is to integrate both platforms together in order to disrupt the industry and bring the benefit of blockchain technology to their existing customers and intending users. Though they are a separate entity but being separate doesn't mean they can operate together and this is the reason for the data migration of 5Miles product catalogs and other essential information into Cybermiles blockchain network which was done om the 9th of this month. The team successfully migrate 61170 worth of products data into the network without an itch. As this is done on blockchain network, so it is verifiable and if you decide to verify it, you can do so with this smart contract address 0xa3f1e99c46d1d7e6cc96f71b6116cee8160fa4d3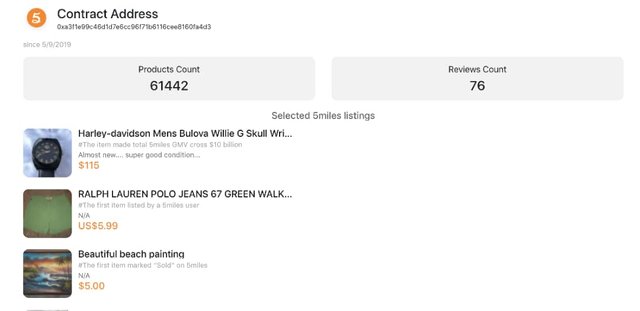 Conclusion
Those that developed CyberMiles are the same set of people that developed 5MILES which currently have more than 15 million users. This show their capacity of bringing the ideas behind the platform to reality and their recent migration of 5Miles data into Cybermiles also attested to it.
In view of these, one can conclude that CyberMiles is certainly a solid project with a highly qualified team who are doing all it takes to set a new standard in the global ecommerce industry.
Check any of the following links below for information about the project:
Website: https://www.cybermiles.io/en-us/
WhitePaper: https://www.cybermiles.io/en-us/cmt/whitepaper/
Twitter: https://twitter.com/cybermiles
Facebook: https://www.facebook.com/cybermiles
Weibo: https://weibo.com/Cybermiles
Telegram: https://t.me/cybermilestoken
Github: https://github.com/cybermiles
Written by Ayapp
Bitcointalk Profile Link: https://bitcointalk.org/index.php?action=profile;u=2587906