The future of fintech companies
By Anton Dziatkovskii — Founder of MicroMoney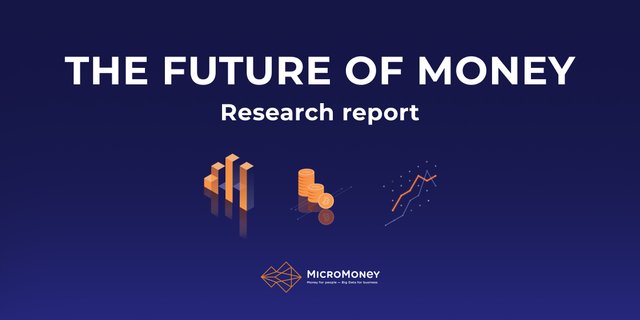 A well-famous fact, that there are more than 2 billion people in the world, having no bank accounts and bank cards. They are all excluded from the economic relations on regional and global levels, as they still use cash and don't have any access to the main financial services. It is rather difficult for them to get credits without any credit history. That is the problem, that the MicroMoney company is urged to resolve.
Our company was founded as a financial organization, engaged in giving microcredit. It continues to develop its activity with an intention to turn into a decentralized bureau of credit histories and the center, that can process large volumes of data on blockchain.
Since 2015 , we have the opportunity to provide to persons and small enterprises short-term loans with the use of innovative systems of assessment of solvency on the basis of the artificial neural network (ANN). In some time-we will be able to help all 2 billion people, not having bank accounts or access to banking services, to pass an electronic identification of one's personality and to create the rating of solvency and financial reputation. The system will work out of borders and without intermediaries. Our purpose is to include all the people who aren't served by banks in a new global decentralized crypto-economic system.
The statistics of developing countries demonstrates that the major part of the population doesn't have any accounts in banks or any access to banking services. At the same time , such countries are characterized by a rather high level of penetration of the Internet and mobile services.
Can the lack of access to the main financial services be a global problem?
Yes, it limits opportunities of people to overcome poverty and improve quality of life. In such case , financial services are also banking services (loans, mortgage loans, bank accounts) access to other services and opportunities. There is a paradox: no credit history — no access to the credits, no credit — no credit history. But still there is a hope that this vicious circle will be defeated.
The team of professionals has a wide work experience in emerging markets. In the world there are 196 countries, 100 of which are our target market. Who are our potential clients? It is more than 2 billion of people. They aren't served by banks and can rely only on cash, have no credit stories as well as debt obligations, they also actively use smartphones and Facebook. Their monthly income is about 200–500 US dollars. We believe, that we can provide them an access to the new world of global crypto-economies.
Remember, that smartphones can give us much information about solvency of its owner. Jokes apart! Your smartphone knows you much better, than your best friend. Therefore we have created a mobile application, which helps us to analyze these data with the help of our scoring system, based on neural networks and technology of the artificial intelligence (AI). That is why the application for registration of the credit has been approved in 15 seconds. You can borrow money as simply as you call a taxi. And we constantly work on the improvement of this system.
Our mission consists of some points. Here they are:
The solution of questions on overcoming hunger and poverty by granting to persons who aren't served by banks access to financial services and possibilities of formation of their own credit history based on a blockchain.
The help to the businessmen in business development by granting online credits.
Granting to banks, financial organization, companies working in the sphere of electronic commerce and retail trade new opportunities on business development and service of customers which earlier had no access to their services.
Creation of an extensive ecosystem of microfinance by granting franchises to local partners.
Increase in financial literacy among our clients in the way providing consulting services and the training materials.
Granting to the companies, working on the base of blockchain technology, opportunities for expansion of their client bases by means of access to our bureau of credit histories.
Involvement of the people excluded from traditional financial system in new global crypto-economy.
Speaking about the access to crediting, we don't mean service, but real problems which can be solved by means of corresponding tools. Clients will be able to rely on technologies, banks — to trust clients, and clients — to trust banks. All tools, advanced in the market, allow to simplify process of issuance of credits by financial organizations and also to destroy barriers to reach borrowers who don't have opportunities to use such financial services. Only a few companies nowadays can offer mutually advantageous decision which allows banks to get an access to large volumes of data for a low payment in order to research the market, and to clients — to use all advantages of the financial market without prejudice to confidentiality.
The decentralized Bureau of credit histories and BigData was created on the basis of Blockchain technology. That is why there is an opportunity to change the procedure of providing financial services in emerging markets, to reduce the cost of service and to provide services on crediting to 2 billion people who aren't served by banks.
The access of people to credit tools is a part of their main rights, the same as the rights for education, medical care, creation of own business and an increase in a standard of living.
We are proud of being a part of the community which has devoted its work to involvement of 2 billion people in the sphere of financial service. Our ultimate goal is an increase in the standard of living of the population in developing countries.