Hello All,
I am writing this post to provide you the latest listing news of Bytecoin [BCN].
Currently it is on 24th Rank on Coinmarketcap and the project is awesome.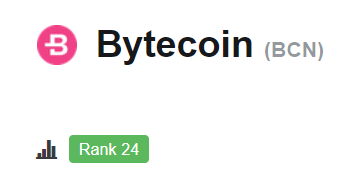 Today BCN is listed on OKEX exchange. The volume of this exchange is great.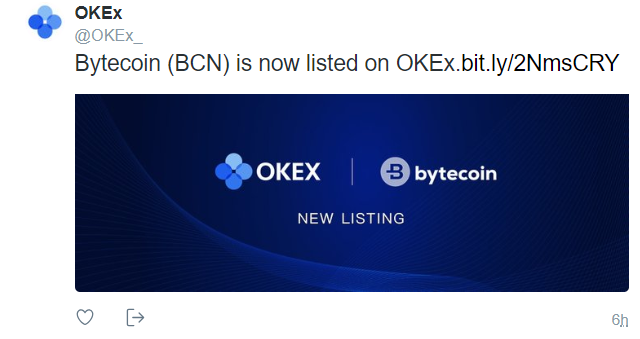 The Trading of BCN will start tomorrow 01:30 PM [05th July 2018] Indian Standard Time. You will all see a nice pump in the price.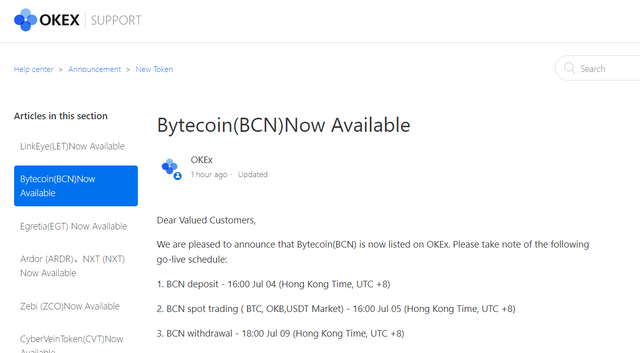 I bought it today at 55 satoshi value and i recomment you all to buy this and sell tomorrow when the price pumps.
Currently BCN is trading on top exchanges like Binance, Poloniex, HitBTC, etc..
The coin is 4 years old and the partnerships are going on.
Thanks for reading my post.
Keep Voting, Commenting and don't forget to re-steem the post.
Best of luck for tomorrow.