Hello Steemians!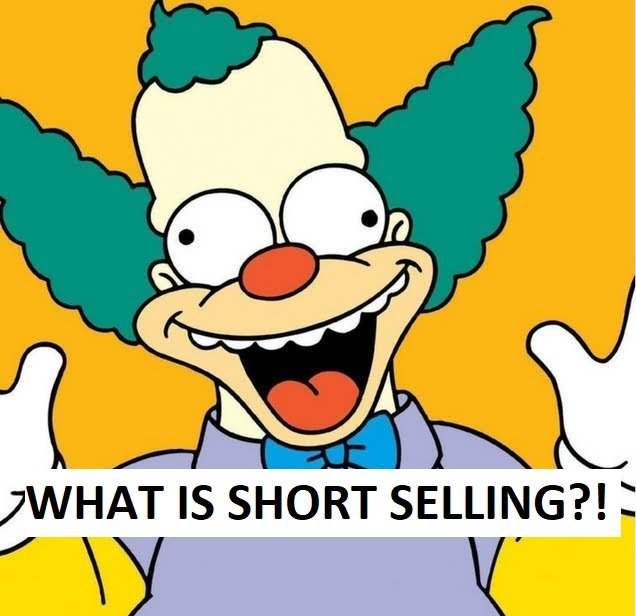 Shorting or short selling is a relatively strange concept for most of the people who are new to the crypto-trading. This concept is widely used in share markets but still, only a few cryptocurrency exchange provides this facility. This is a very good strategy to earn money even in a bearish market. Its basically betting on the chance that the price of bitcoin/any cryptocurrency will fall from the current price level.
Strategy

In short selling, we sell high and buy low and earn profit. Let's understand it in 5 simple steps. The steps are:
Step 1: Borrow Bitcoin/any cryptocurrency.
Step 2: Sell it at the current price.
Step 3: Wait till the price drops.
Step 4: Buy the Bitcoin/cryptocurrency back.
Step 5: The leftover money, after returning the borrowed Bitcoin/cryptocurrency is our profit.
Example

We will take an example of trading using Bitcoin to understand these 5 steps easily.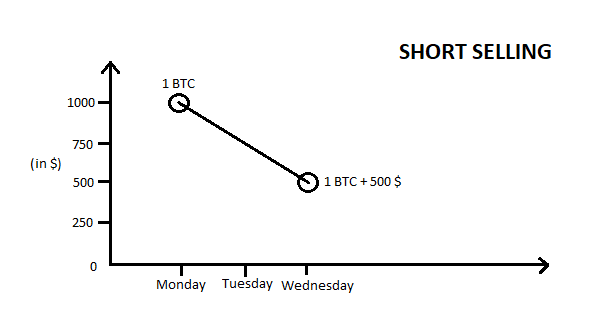 Let us assume that the current price of BTC is 1000$, and we know that the price will fall from this level. If we want to do short selling, we may use exchanges like Bitfinex, Bitmex or Kraken.
Suppose we place an order of short selling 1 Bitcoin on Bitfinex when price is at 1000$. The process which will happen is explained below.
Step 1: We borrow 1 BTC from Bitfinex.
Step 2: We sell 1 BTC at 1000$ price and receive 1000$ (This is not available to us in cash and cannot be withdrawn)
Step 3: The price drops to 500$ after 2 days.
Step 4: We will buy 1 BTC for 500$, and still have 500$ left with us.
Step 5: We return 1 BTC to Bitfinex and get out with a profit of 500$.
This is a very simple explanation of the process which takes place in short selling cryptocurrencies. We have explained this with a live example on Bitfinex in our YouTube video on short selling. Let me know if you have any doubts or suggestions for me.
Regards.
YouTube channel: Crypto King of India