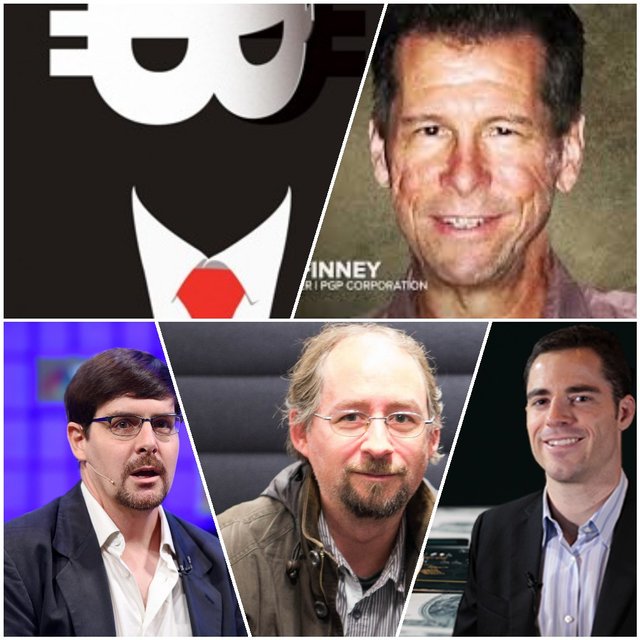 While so many people are associated with word Bitcoin there are few who influence people the most.
Satoshi Nakamoto: Satoshi Nakamoto undoubtedly takes the number one spot in this list. In January 2009, he release the first Bitcoin software that launched the network and the first units of the Bitcoin cryptocurrency, called Bitcoin: A peer-to-peer electronic cash system.

Hal Finney: Hal Finney was an early Bitcoin user and received the first Bitcoin transaction from satoshi nakamoto. In March 2013, Finney posted on a bitcoin forum bitcointalk that he was essentially paralyzed, but continue to program. He continued to program until his death; he was working on experimental software called bcflick, which uses trusted computing to strengthen Bitcoin wallet.

Gavin Anderson: Originally a developer of 3D graphics and virtual reality software, he became involved in developing products for the bitcoin market in 2010.
Gavin Andresen is one of the most prominent and vocal members of the Bitcoin community who has collaborated directly with Bitcoin creator Satoshi Nakamoto in developing its source code. He has access to the alert key that allows him to broadcast messages about critical network problems to all Bitcoin clients.

Adam Back: He is the inventor of hashcash, the proof-of-work system used by several anti-spam systems. A similar system is used in bitcoin. Adam Back is a pioneer in cryptography, His inventions include hashcash proof-of-work and decentralized mining functions used in Bitcoin. He has been an active member of the Bitcoin community, frequently commenting on issues such as scalability, privacy, and mining technology. Today, Back is the CCO at Spondoolies Tech Ltd. and the president of Blockstream.

Roger Ver: He has been a prominent supporter of bitcoin adoption and saw bitcoin as a means to promote economic freedom. Roger Ver was the first person in the world to start investing in Bitcoin startups, helping fund the seed rounds for the entire first generation of Bitcoin businesses, almost solely by himself.
Friends do share yours views if you agree with this list or not and if you like my post pls upvote and follow.