Well , I think this a viral investment till date..Almost 70% crypto investor know about Westland storage and their plans .
Before heading towards my topic ,Lets take a look at Westland storage and their plans :

The company has its own token called WLS tokens for which they are expecting to launch an Ico in near future ..But till now they are Airdropping $150 worth WLS by signing up and performing the social activities. Well ..the question here arises that where to use that WLS tokens as its Ico is not been launched yet..So the ans is you will get 0.1% WLS daily which can be withdrawn in terms of BTC, ETH , Zcash like coins from their website....ummm thats better
This is the free part where anyone can earn a little amount from their site .Now comes to the investment part that what this provides so has beome popular in less than a year age..
The ans is ,it provides 1% daily profit to your total investment capital. ......Is that sounds good ..ummm well good in pen and paper i think ..But is it real !!!!!!!..We will discus this later below
Ok , i think you didnt get the daily 1% profit properly..hahah.
Let me explain that ...If you invest $1000 of coins then you will receive daily 1% interest that is $10 daily profit..So in a month you have (your capital + 30% interest) that is $1000 + $300 = $1300 and in a year 12* $300 = $3600 along with your capital..So after one full year you get $4600 ..Is that sounds awesome!!!!!!!
Well, the company said you also can invest in terms of crypto coins like Btc Eth like what listed on their website..That means if you have any coins that you Hodl for long term and dont want to sell in loss now then you can store them on Westland and earn daily 1% interest ..That means if you have 50000 doge there then you get extra 500 doge daily , 15000 Doge in a month and 180,000 in a year along with your capital 50000 Doge
Lets come to our topic that what is the reaction of a common man like me when read their review and planing to store coins there..I will also share my personal experience with the company
1st thing comes to my mind that is it really possible to give 1% daily interest to all who invest there and if its true then are they providing withdrawl or not ..As if withdrawl doesnot work then there is no gain for that 1% or 10% or 100% may be..So i thoght lets try the free part where i can get Free WLS and Free Btc by converting ..After watching one month the result comes that.....................................................
It worksssssss..ohh yeah we get more than enough for free..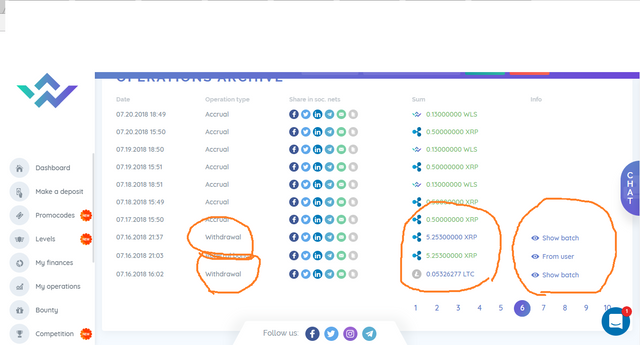 When time passes i still getting WLS interest daily and earning freely also withdrawl working
So 2nd thing comes to my mind that I have somany alts coin in my personal wallet in which some has already touched the All time Low price this year and still holding because i know these are the coins which can give me a huge profit for long term..So i am Hodling long term..So i thoght what i am getting by just Hodling them ..the ans is Nothing..So mind says if i transfer those coins which i am holding for long term to Westland then i will get 1% daily also..ummmm nice strategy i am intelligent enough ...Finger crossed
Also subconscious mind says that if they dont give any withdrawl to my coins then what will i do.....Go to Himalaya and become BABA ( in Hindi).
Well lets make a try with a little amount of coins that i have and tranfer to Westland ...I tried and deposited certain amount ..
The 1st day i was checking that are they really giving 1% daily ?????and found that it is legit and again checked for 2nd day then 3rd then 4th and 5th day ..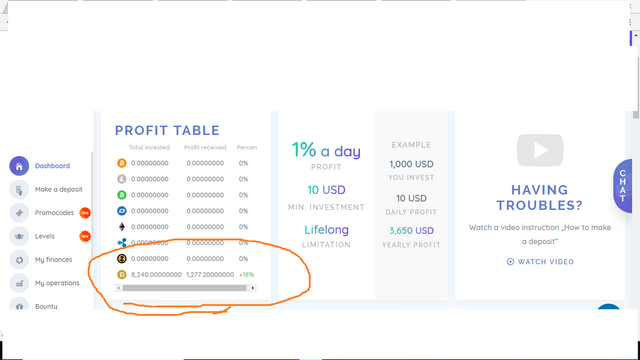 After 5th day i thought yes it is true and can trust them ..And from then didnt saw for like 2-3 months and when i checked after that my porfolio became double ..the reaction is woooohhoooooo...
Here the main parts comes that are the withdrwal working really or not and tried one..surprisingly its lightening fast withdraw with ZERO transaction fees...DIL GARDEN GARDEN HOGYA...
Now i have my capital along with 90% profit amount and still getting 1% daily..
So the plan really works and for long term it is the best plan to HODL my coins..
Let me know your experience and who are planing for the future in Westland in the comment section
A Big THANKS to all my reader ..All the best and happy earning