Jeff Bezos:The Richest person: Zero-to-Hero Story....
Hi
Who does not knows Jeff Benzos The Founder of AMAZON.COM ?
I am highlighting some features about this great personality.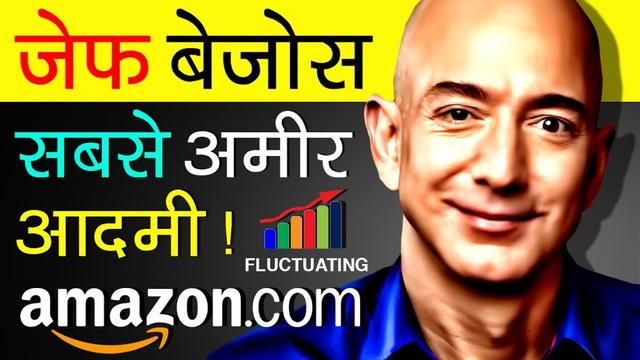 According to Forbes :-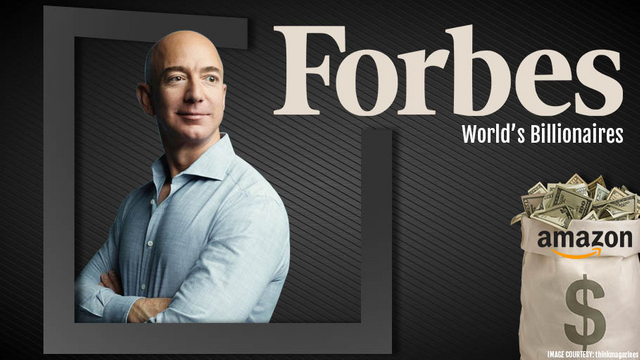 Amazon's chief Jeff Bezos is the first person to top $100 billion as number one on the Forbes list of the World's
Billionaires.
He owns 16% of e-commerce colossus Amazon, which he founded in a garage in Seattle in 1994.
Bezos attended Princeton and worked at a hedge fund before quitting to sell books online.
His other passion is space travel: His aerospace company, Blue Origin, is developing a reusable rocket that Bezos says will carry passengers.
Bezos purchased The Washington Post in 2013 for $250 million.
The impact of a single stroke of genius can be immeasurable.
Take the case of Jeff Bezos, the founder of Amazon.com, who started an online bookstore in his garage and forever changed the way we buy just about everything.
How was his early life, like?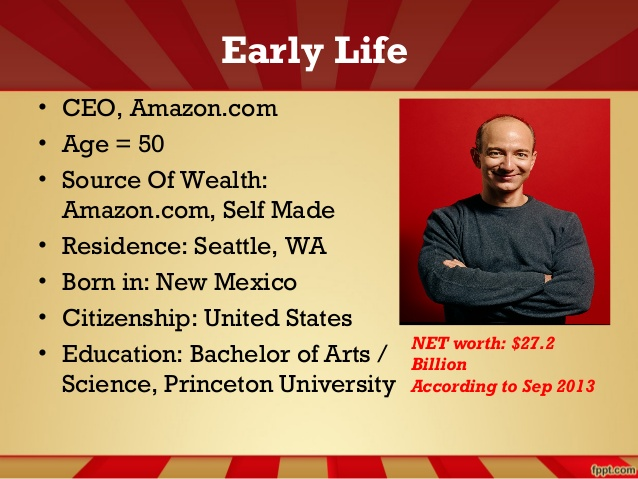 Jeff was born in New Mexico to Jacklyn (who was a teenager at the time of his birth) and Ted Jorgense. This marriage only lasted a little more than a year, post which she remarried to Miguel Bezos (a Cuban who immigrated to the United States alone when he was fifteen years old) in April 1968. Jeff was four that time.
After the wedding, the family moved to Texas, and Miguel became an engineer for Exxon Mobil. Jeff completed his early education from River Oaks Elementary School in Houston and Miami Palmetto Senior High School. Later, he then went on to complete his graduation with two Bachelor of Science degrees in electrical engineering and computer science from Princeton University.
By 1994, Jeff was already the youngest-ever senior vice president at the Wall Street investment banker – D.E. Shaw & Co. He was just 30-year-old, and was already drawing a six-figure salary.
How has the journey of Amazon been?
Jeff had founded Amazon.com in 1994
He first got the idea to start an Internet enterprise in 1994. He was surfing the Internet in search of new ventures for D.E. Shaw & Co. to invest in. That is when he stumbled upon a statistic stating that World Wide Web usage was growing by 2,300% a month.
Success in New Ideas, Not Numbers:-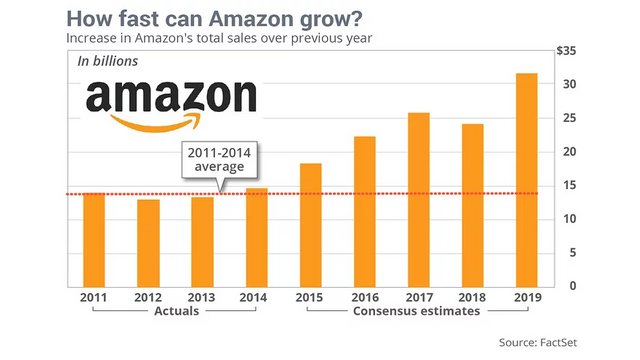 If Bezos were driven to be successful by making money, Amazon would probably not exist, at least not as we know it today, because he might not have risked his wealthy lifestyle for the chance to start something new, from the ground up—and not just a new business, but a new way of doing business.
If personal wealth was what Bezos was after, he could simply let Amazon run its course and collect the profits, instead of investing in new possibilities, reinvigorating the news and space industries through adaptive innovation.
Bezos recognizes possibilities within emerging conditions and takes action for the sake of these possibilities. Although his story is filled with impressive numbers, its theme is putting new ideas into practice.
Source_ - different online news, Zee News channel, online news papers....
So friends what do you thinks...
Please share your views....
thanking you.