Brazilian Cryptocurrency Exchange Wins Injunction Against Bank Who Closed Its Account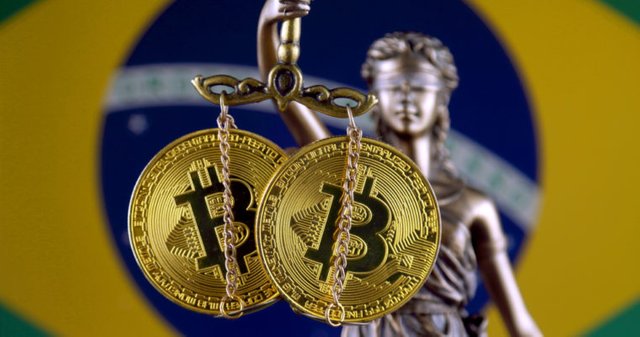 Brazilian cryptocurrency exchange Walltime has recently won a court battle against local bank Caixa Econômica Federal, forcing it to unfreeze its account holding more than $200,000 worth of funds.
Crypto Exchange Walltime Wins Preliminary Injunction Against Hostile Bank According to local news outlet Portal do Bitcoin, Walltime won a preliminary injunction, meaning the court's decision isn't yet final but nevertheless lets the exchange use the funds on its account to keep on serving clients in the interim.
Speaking to the news outlet, Graziela Brandão, Walltime's lawyer, revealed the court's decision was important as Walltime had over 800,000 reals ($212,000) in its account and wasn't able to process customer deposits because it was frozen. She was quoted as saying (translated):
"Given that the nature of Walltime's activity requires an open bank account in as many institutions as possible to facilitate 24/7 negotiations, Walltime suffered a lot of damage in that period."
According to Brandão the losses the exchange incurred go well over the quarter of a million dollars that were stuck in the account at Caixa Econômica and only a "probable future indemnity action" will see it recoup them.
Per her words, Walltime lost various users because it wasn't able to properly process transactions with the bank, which led to a loss in trading volume and, as a consequence, revenue.
Walltime's case against Caixa Econômica was filed back in early April of this year, as it claims its "bank account was blocked without any notice or justification" on March 22. Per Portal do Bitcoin, the company was notified three days after its account was frozen.
According to Brandão, the bank's moves go against guidelines set by Brazil's central bank. Per the local news outlet, the bank should've revealed why it was terminating its banking contract with the cryptocurrency exchange in order to properly follow the central bank's guidelines.
Notably, this isn't the first time Walltime had issues with banking services. Per the publication, it lost similar cases against other banks that froze its accounts in a decision Brandão claims were made because "the judge understood that there was a prior notice of the closure of the account," despite it only arriving 15 days after the account was shuttered.
Parallels to Chile The situation Walltime is going through is apparently similar to the one Chilean cryptocurrency exchanges have been enduring. Earlier this year the country's banks decided to shut down the accounts of Chile's top cryptocurrency exchanges in what was deemed a blanket ban on the industry.
As CCN reported, the exchanges took their case to an appeals court that decided to hear them while their accounts remained closed. As recently reported, one exchange, Orionx, won its case as it was noted the bank, Banco Estado, made an "arbitrary and illegal action, which constitutes a deprivation of the right protected by Article 19 No.2 of the Political Constitution of the Republic, that is, the right to equality before the law."
Cryptocurrency adoption in Brazil, however, seems to be growing. Two football teams have recently inked partnerships with crypto startup Inoovi, and leading cryptocurrency exchange Huobi is reportedly moving into the country, as it had open job offers back in May.