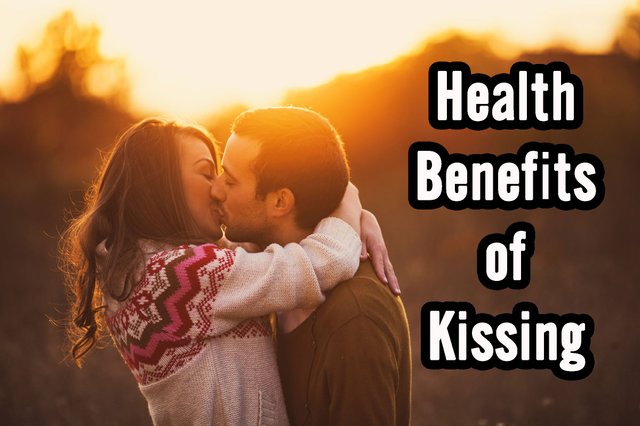 Benefits of kiss
Though love is eternal, yet most of us humans never miss to display it. A kiss remains the best way to do it. It is a lovely way to receive and express both love and affection! It is quite astonishing that kissing is such a uniquely human trait passed on from centuries to people around the world. A kiss can be of many hues; it can be sweet, intense, awkward, disappointing, sublime, loving, intimate, and even life-altering. As found, passionate smooch leaves the two people happy. A kiss varies from a kid's face to a friend's checks, to a lover's lips and display affection. It has evolved to be an excellent mechanism of social bonding as well. But, as unromantic it may sound, a kiss has lots of benefits other than showing love. And it can be indeed said that a kiss a day keeps the doctor away!
1. Whitens your teeth and protects from cavities
A kiss is found to stimulate one's salivary glands to increase saliva production. This saliva washes off plaque which inhibits bacterias. Thus bacterias are removed from your teeth. This, in turn, reduces cavities and also keeps your teeth white. Certainly keeps a dentist at bay.
2. Makes one feel good
A study releases the fact that, a good kiss can leave you to feel good. This is because a kiss stimulates your brain's reward system. And so brain releases neurotransmitters which include vasopressin and oxytocin which is termed to be "the love hormone." Other fluids released are dopamine, endogenous opioids, and some other neurohormones. These keep the mood balanced and greatly helps in bonding in partners.
3. Controls Blood pressure
Kissing not only improves your emotional side but also gives your anatomical side, a good workout. The heartbeat gets revved, and this helps in lowering of blood pressure. It also dilates your blood, and thus the flow is good to reach every body part.
4. Helps in fighting headache or cramps
Certainly, this will increase your kiss drive, and it is also true. A study reveals that kissing can help you fight your menstrual cramps and headache. As kiss lowers blood pressure, a long kiss can dilate blood, and let it reach each body part. It thus helps in easing off the pain.
5. Kissing burns calories
A kiss is certainly not an excuse to a workout session, but in a passionate makeout session, each deep kiss or smooch can burn up to 16 calories. It also leads to control of cholesterol level in check.
6. Inhibits confidence
The happy hormones released by the brain during kissing leaves a person happy for an entire day. The person works better, is productive, and isn't emotionally distressed and thus it inhibits self-esteem. The person feels connected to its partner, and thus the person remains confident.
7. Makes your face look younger
A passionate and intense makeout session's kiss can be a workout session for your face, neck and jawline muscles which are 34 in number. These are generally responsible for people looking old. If these muscles are worked upon, ye complete face seems tightened and toned. Kissing also favors to boosting production of collagen and elastin, which are responsible for beautiful skin. So, kissing tones your facial muscle and improves skin. This, in turn, makes one look younger!
8. Kissing improves Immunity
Kissing involves the exchange of bacteria which can make you mild sick and thus makes you immune to that by exposing you to new bacterias. This increases immunity in one's body. It was found by a study in 2014. On an average, couples kissing at least nine times a day can share quite an amount of bacteria to improve immunity.
9. Stimulates Sex drive
A simple kiss can work as a key to a great makeout session. As it is found in most cases, kissing can stimulate sex drive in between partners and thus brings equilibrium in sexual compatibility. Testosterone or sex drive hormone gets released into saliva during a kiss, which helps further to wonderful sex. And as studies have revealed, sex itself is a great healthy workout!
10. Improves relationships
As a kiss stands as a symbol of showing love and affection, it increases bonding and understanding. The two people feel more connected, and thus kissing can help in improving relationships. A kiss also shows trust and lets you bare your soul to your soulmate which improves relationship satisfaction. This can play a great role for longer relationships.
There are some more benefits of kissing. It improves lung health, improves cardiovascular activity, makes one more alert and can even cure allergy. So, keep kissing. It's good!