Take care of these things to keep your kidney healthy.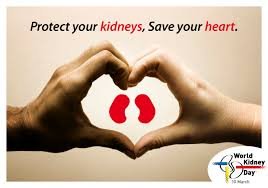 Kidney work in our body is to cleanse the blood and take out the toxic substances. Tell you that it is the most important part of the body. There are two kidneys in every human body. Most people do not pay attention to health in the run-of-the-clock life of the present. Eating something without thinking is a very harmful effect on the kidney. Due to some of its own faults, this essential organ is vulnerable to serious diseases. If you want to live a healthy life then keep these things carefully:
Consumption of water
It is very necessary to drink water for good health, but it also has a bad effect on the kidneys due to low consumption or excessive consumption. Eat about 8 to 12 glasses of water a day. Kidney has to work more to get more water, so drink water only after making balance.

Pen Killer intake
High intake of medicines also has a very bad effect on the kidney. Pen killer can cause excessive damage to the kidneys. Try to tolerate pain, only if you need pain after pain.

Consumption of Upper Salt
Anyone who consumes salt from the top after cooking the vegetable, is at risk of having serious kidney related diseases. It does not make the sodium very easily from the body and has a very bad effect on the kidney.

Pausing the piss
Many people stop peeing for a long time. Due to this bad habit, serious problems of kidney stones can arise. Often ignoring this bad habit can cause kidney failure completely.

Drinking
Anyone who consumes excessive alcohol has a very bad effect on their kidneys. Kidney diseases surround them very quickly.
Always be active It is said that due to the person being active, many of his diseases are removed. Because activism controls your life. Which keeps many diseases away from you.
Always be healthy and happy.