Make such crispy finger chips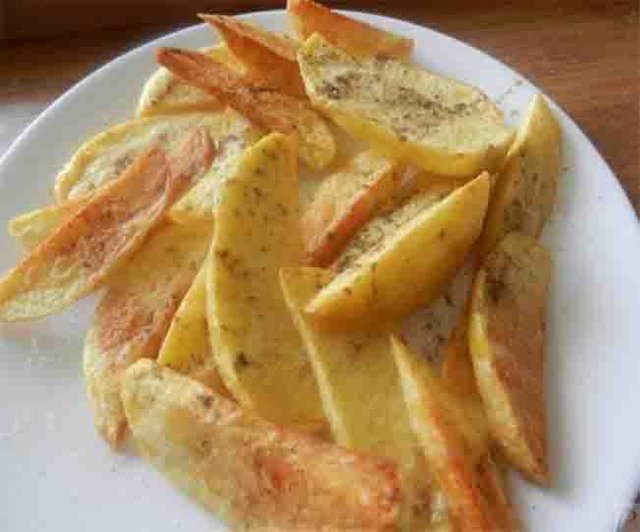 Method :
Take potatoes, which are not very big and do not cut too much and cut them in length. Keep them in water so they do not have black.
As long as you are cutting the potatoes, put the pan on the hot flame, put oil in it and keep it warm. When the oil becomes hot, then add chopped potatoes to fry in it.
While making finger chips, keep them running so that they are fried on both sides. When they become red, put them in the plate. Apply tissue paper on a plate, so that tissue paper socks excess oil. Now sprinkle salt and pepper on finger chips. Your delicious finger chips are ready to eat. To do the same with the remaining chopped potatoes. Serve it with green coriander sauce and sauce.