Legal way to buy/sell cryptos in India after the RBI Ban using WazirX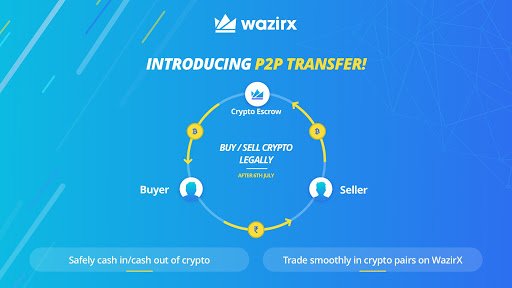 India - Peer-to-Peer (P2P) transfer! ⚡️
Introducing P2P Transfer on a crypto exchange!
Here's how it works:
WazirX connects the person looking to buy crypto for INR with someone who's looking to sell crypto for INR

The seller deposits the crypto with WazirX

WazirX escrows the crypto for safekeeping during the transaction

The buyer pays INR to the seller

WazirX releases the crypto to the buyer as soon we get a confirmation from the seller
We strongly believe that the safety of your crypto is of paramount importance, and this is where WazirX escrow service comes into play. If you're a seller, we'll not release your crypto to the buyer until you confirm the receipt of INR.
JOIN WazirX--- https://wazirx.com/#/invite/8ymvf