4600 Ft Glass Walkway Of China ...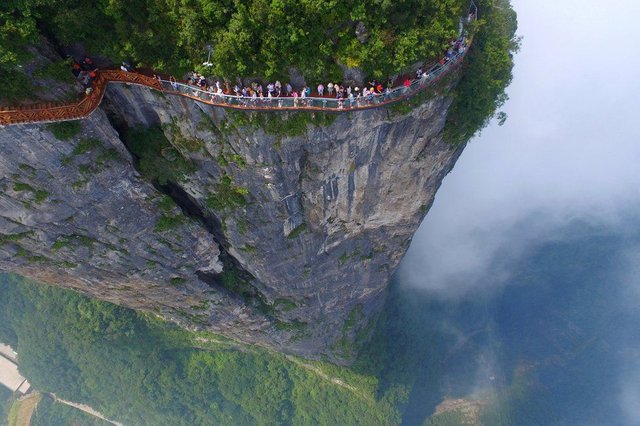 This is an amazing and scary construction by china this glass walkway is for about 4600 ft up the side of mountains. It is situated an Tianmen Mountain's in National forest park Zhangjiajie, Hunan Park.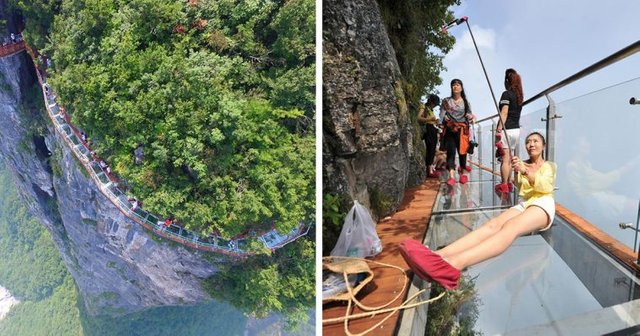 This walkway is 100 meter long and 1.6 meter wide.You need courage to walk at this walkway. If you want adventure in life or take a selfie then this glass walkway is great place for you.