Coconut Burfi.
Ingredients:-
2 cup desiccated coconut.
1 cup grated khoya.
1 tbsp ghee.
1 cup sugar.
1/2 cup milk.
1/2 cup water.
1 tsp cardamon powder.
1 silver leaf to garnish.
image by google
Method:-
MAKES 5 SERVINGS.
In a microwave safe bowl, combine grated coconut, sugar, cardamon powder, water and milk and microwave at 500W for 10 to 15 minutes.

Add 1 tbsp ghee to the mixture and mix it.

Grease a thali with little ghee and spread the mixture on it.

Garnish with a silver leaf.

Coconut Burfi is ready.

Cool it and cut into desired shapes.
Thank you.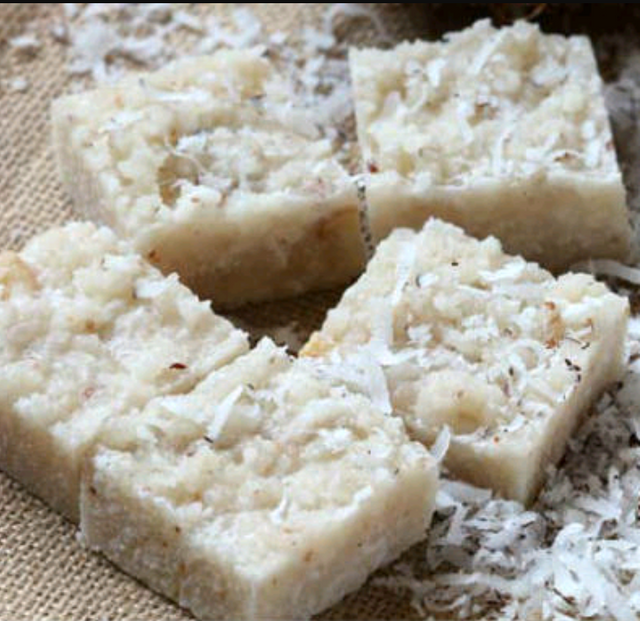 image by google