What is a Bull run in Crypto Market ?
What is Bull run
A period of time when prices rise on a financial market is called Bull run.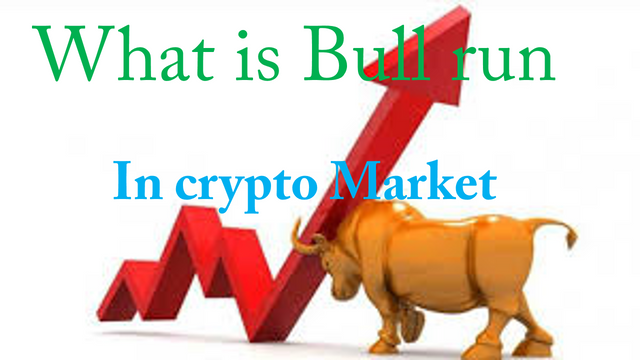 Bull run Market
A bull marketplace is an economic market in which costs are growing or predicted to rise.
'Bull market' and 'bull run' are most often used in reference to the stock market.
However, the terms can be applied to anything that is traded, such as bonds,currencies, commodities.
Cryptocurrency Bull run
Bull run is often used to explain surges ( a sudden and great increase ) in crypto currency charges. as an example, the mixture marketplace cap of all current cryptocurrencies broke the $300 billion degree on November 27, on the back of bitcoin bull run.
When the whales want to make bull run in the market they start buying a specific coin even the people feel that the coin is growing due it's potential so a lot people start investing in that coin when then coin reached to a specific price which was the goal of whales they (whales)starte selling it until the coin go down to it's initial price or less then. For example they start buying a coin with 1$ even it reached to 10$ they started selling it until it go down to 1$. In result the whales make a big income and the others people some of them make a good income and some of them loose a big amount of their capital.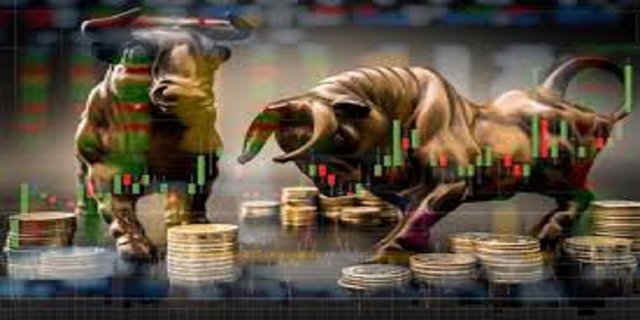 Whales are the investors who have a huge amount of bitcoins.
If you like it please resteem it.
Let me know in the comment if you know something about the bull run.
                       Thanks For Reading