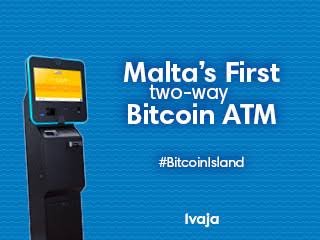 The first two-way Bitcoin ATM has been launched by the innovative company MoonZebra in Malta, reported CCN. Users simply have to walk up to the ATM and deposit fiat cash, input their public key, and crypto will be sent to the wallet. Users can also convert crypto back into fiat with the two-way ATM. It also gives people the ability to bypass exchanges and – on some levels – crypto ATMs could solve the issue of exchanges being centralized. Moon Zebra's crypto ATM will initially only work with Bitcoin although that could change in the future.
If you like my blog follow me @himanshu91
Suscribe my channel multitasks also
And my facebook page multitasks.