Hello Everyone
Hope everyone is doing well.
Thailand's largest movie theater chain, Major Cineplex, is reportedly integrating crypto payments. Which means that this cineplex will allow their customers to pay for its services & products with crypto currency. Which includes movie tickets & popcorn. The most important news is Thailand recently began regulating crypto businesses. Thai Securities and Exchange Commission already started accepting licence applications from last week which will help crypto operators to deal in crypto. This is a very great initiative by Thailand government.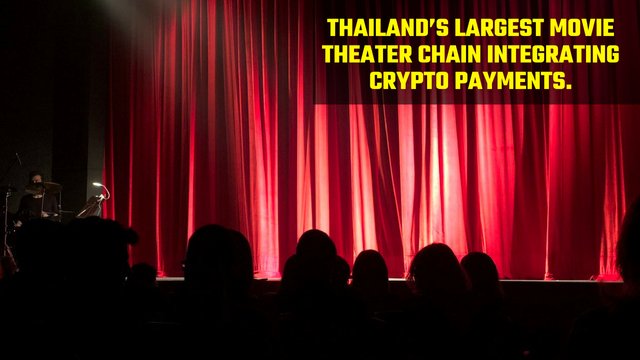 According to the report thailand's largest operator of movie theaters is building a digital payment which will deal in crypto currency with a partnership with Swiss payment company Rapidzpay. Rapidzpay is a merchant iOS & android app. Currently Rapidzpay is accepting BTC, BCH, and LTC. Rapidzpay is planning to expand their business in Thailand. They think that this will help Thailand to become more cashless.
Rapidzpay is targeting a million active users within its first year of business. Which will be a great achievement if they do so. They said that with their service people of Thailand can easily buy movie tickets & popcorn by using crypto currency.
Looks like thailand is going hard on bitcoin & other crypto currency. Which is an amazing news for thailand. Indian & and other government should learn from them. Because those will take advantage of this digital era at first will get more benefit of this.
What do you think about this. Thailand a small country is taking over with crypto currency, can we expect indian government will allow our business owner to deal in crypto payments. Share your thoughts below.
Dhanjyoti Kalita
Tahnks