Hey Guys
Another great news for crypto world. As we all know that big countries are taking advantage of this new digital era but now small countries are also coming on board. South Africa gets its first bitcoin wallet in Johannesburg. Actually this is not the first atm for south africa, in 2004 south africa got its first bitcoin atm but reports says that it was closed as there were no significant user interest in bitcoin.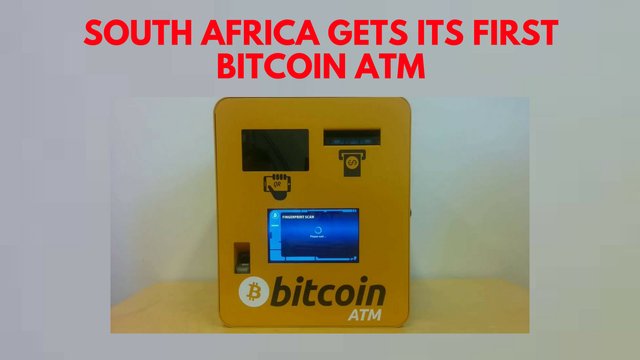 But now as south africa's citizens are increasingly interested in bitcoin & trading crypto currency for that reason they gets another Bitcoin atm. Users will able to buy and sell crypto currencies & exchange cash for crypto currency without even going to bank. In that atm users able to process bitcoin, Dash, Ethereum and other digital assets.
According to a report there are around 200 000 to 300 000 people in South Africa who are trading crypto currency. While as a second largest country in the world still thinking about banking regulation over bitcoin & other altcoins, south africa gets its first bitcoin atm. I don't think south africa is more developed than india but those who take right decision in the right time will stay forward by taking over these big countries.
Hope find some value from this post, if you do then please upvote & comment on my post.
Thanks
Dhanjyoti Kalita