Hello Steemit Family.
Today i have come up with the most amazing news. If you're an ETH holder & also a MEW user then this news will bring smile on your face for sure. As we all know that Cryptocurrency wallet service providers always looking for other ways on how to attract more customers by providing more easy & secure features. So in that race MyEtherWallet (MEW) is going in an interesting direction by adding the ability to buy Ethereum with a credit card. Yes you read it right, MEW is planning to add this new feature from where we can buy ETH from our credit card. MEW partner with Simplex to provide this new interesting feature.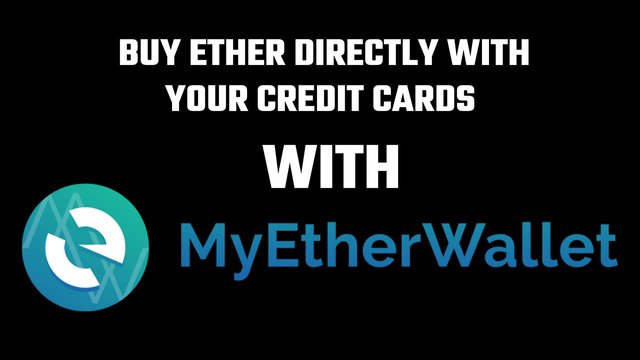 Existing users of MyEtherWallet will be able to instantly buy Ethereum with their credit card. But as we all know that some country's bank don't allow their users to buy crypto currency from their card. In that case you will not able to use this feature.
On the other hand if your country allows you to do crypto currency transction from your card then you can use this feature. But to do that you have to go through a one time verification process. After you complete the verification process you can use it. It is another big step toward making cryptocurrency more accessible to average consumers.
From my point of view this is one the great step taken by MEW to accessible to all beginner or even pro users of crypto currency. I think this feature can be a reason for ETH to pump up its price.
What's your thoughts on this new feature. Do you think this will be one of the big news or feature which will help to pump the price of ETH. Share your valuable thoughts below.
Dhanjyoti Kalita
Thanks