Hello Steemit Family.
Hope all of you are having a great weekend.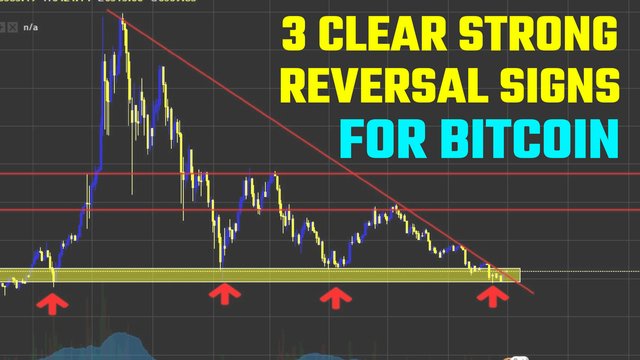 If you're a fan of crypto market like me. Then you will love this article . Because in this article i am gonna share with you 3 reversal signs which are formed on Bitcoin. We can't exactly predict the future but these three signs are very strong signs to reverse a market.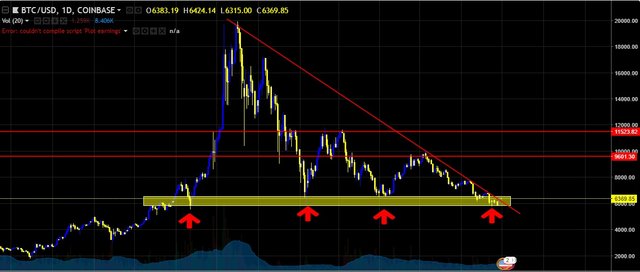 First Sign, bitcoin is trading at a very strong level, bitcoin tried to break below this level but failed many times. Its a very strong sign that reflects that sellers are losing momentum. Which simply means that buyers are entering into the market.
Second sign is as i mentioned already bitcoin is trading at a very strong level or strong support level. In that zone bitcoin made a double bottom. Which means that whenever bitcoin tried to break that zone buyers immediately enter into the market. If you're familiar with trading in general then i think you already know what double bottom mean to a market specially on a strong zone.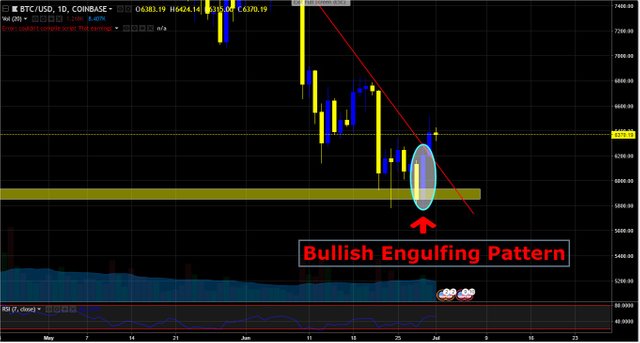 Third sign or i would say the strongest sign is as you can see a Bullish Engulfing Pattern. What does this pattern mean. It means that when bitcoin reached a very low level buyers began to buy bitcoin & the most important thing is this pattern formed in a very strong support level, which makes it even more stronger.
So these are the three strong reversal signs formed on the bitcoin chart. Do you think bitcoin is about to reverse & ready to hit ATH. Share your view on this.
Hope you find some value from my article. I will bring you some more valuable content like this.
Thanks For Your Time.
DHANJYOTI KALITA