Hello Steem Family.
Hope You're doing very well..
As we can see from last week or so our crpto market is slowly recovering . But in that mean time, even when crypto market is in downtrend since the beginning of this year. The crypto market is attracting some billionaires and investors worldwide. This time, Steven Cohen, founder of Point72 Asset Management and S.A.C Capital Advisors, the 'Hedge Fund King,' decided to make an investment in the crypto market. Steven has an estimated net worth of $14 billion dollars.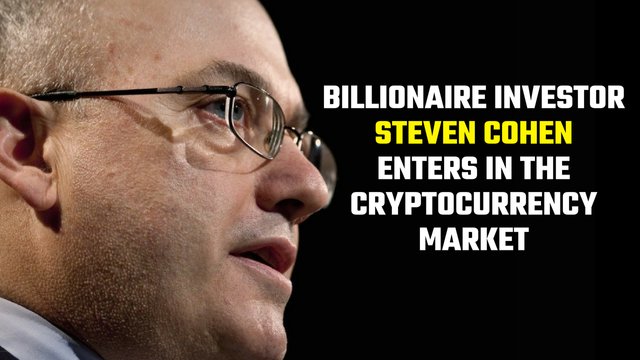 Picture Credit : Google
According to Autonomous Research crypto dedicated funds have been growing exponentially in the last month. The hedge fund Autonomous Partners received some new investment from big crypto companies like coinbase and others.
So what we can see from this, that while some of us are still panicking the big players are involving in this crypto world. They can clearly see that crypto is the future. So that's the best time to enter and grab those huge gains in coming years. We should learn from them, if they are investing billions of dollars into this market then they are not fool, RIGHT?
Conclusion is i believe that now is the great time to enter into this crypto market & most importantly we should play a long term game instead of playing short term.
Hope you find some value from my blog. If you do then share your thoughts below that why crypto market is so special to you. What type of investor you're, a long term investor or a short term.?
Dhanjyoti Kalita
Thanks