Hello Everyone.
So while everything is going wrong regarding crypto currency in india , there are so many great things happening in our crypto world. Bitcoin & other altcoins are slowly recovering. Bitcoin crossed $6500 mark Eth crossed $450 mark. Looks like we are about to see some big upside movement.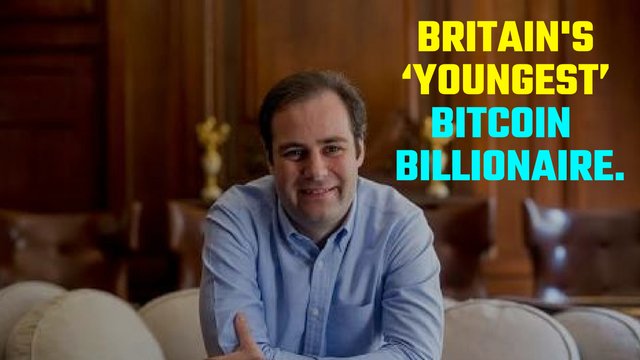 In that mean time Co-founder of BitMEX crypto exchange and an Oxford graduate Ben Delo has become Britain's youngest self-made billionaire. Yes that's billion. Ben founded BitMEX in 2014. He used to spend 18 hours a day to build his platform. With a daily trade volume of around $2 billion, BitMEX is now one of the largest crypto exchanges in the world. Delo graduated from Worcester College. He also was a Software Engineer at IBM.
This is by far one of the great news for us. It shows that possibility with bitcoin is next to limitless. Those who are still panicking about bitcoin price this news will help you understand that bitcoin is not just a coin its a revolution, its a pin not a bubble. Its a pin for whole system, the system is scamming us from long long time.
Hope you find some value from my post. If you do then don't forget to upvote on my post & feel free to share your thoughts below.
Thanks for your time.
Dhanjyoti Kalita