Bitcoin can be soon hit... $40000 .......Because trading Becomes Easier
Bitcoin hit $40,000....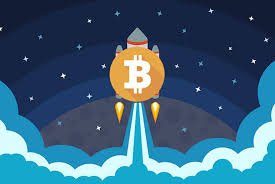 Bitcoin is a coin that can double every investment in 3 to 5 years.......The rate of bitcoin has risen suddenly. On July 17, Bitcoin went up to $7,400.....    ![images (1).jpg](https://cdn.steemitimages.com/DQmXDTeD5XLgBPnfHWvwo9nQcBbWb1vuCfWH5ayDy5XPRQo/images%20(1).jpg)
    Mark Larry, co-founder of Avenue Capital Group, has said that the price of Bitcoin (BTC) will reach the $ 40,000 N Bullshit comments on the coming days.![images (3).jpg](https://cdn.steemitimages.com/DQmR6sb8PGr6Ttbq9NR8LnxB181WaMVKWDWSesFnKZ9vykH/images%20(3).jpg)
  Speaking in an interview, Mark Larry said that whose debt management firm controls assets worth $ 9.6 billion, saw an increase in the ease of crypto business as a major motivator for bitcoin, noting      ![images (4).jpg](https://cdn.steemitimages.com/DQmaqzSKhg9gWwDxGAC2ZU6L2WeZcPf8Jkbkn2G2QXj8uyj/images%20(4).jpg)
  The reason for liking Bitcoin is because "all these people are coming."

Institutional investors are talking about an important point in the recent weeks, in which in view of the commentator Black Rock's choice, in the direction of the crypto area, commentators have considered the path of major new interest as a potential signal.
Controversial crypto personality John McAfee, the notorious enthusiast, doubled after spending $ 20 million on bittoine at the price of $ 1 million.