"A New Beginning" - Surely Read This Article Can Change Your Life.
The World Bank has assessed the average age of a human being as 78 years, according to which we have only 9 years and 6 months for ourselves. According to this assessment, on an average 29 years in gold, 3-4 years in education, 10-12 years in employment, 9-10 years in recreation, 15-18 years in other everyday activities such as eating food, travel, daily work, house Work, etc. In this way, we have only 3500 days or 84,000 hours to complete our dreams and do something.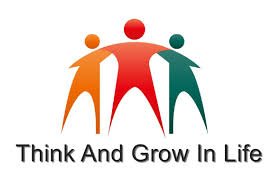 The most valuable thing in the world is time ". But most of the people are living a life of despair now and they are waiting that there will be a miracle in their life, which will change their disappointing life. Friends, that miracle will start from today and right now and you are the person who performs that miracle, because no other person can do that miracle than you.       ![images.jpg](https://cdn.steemitimages.com/DQmSXC8himW8g9FsX6UGM39knpjKCQjPdLf5R9nRdJyc3H4/images.jpg)   

 For this beginning we must change our thinking and beliefs, because

 "We are what we believe."!       ![images (3).jpg](https://cdn.steemitimages.com/DQmcLgjc7DNMLaRtxsq3n87CwaCTCbE6oKpi4K2MrTbvP65/images%20(3).jpg)

 According to scientists, the body of Bumblebee is very heavy, therefore, according to the rules of science, he can not fly. But the bumblebee does not know this and he believes that he can fly, so he flies.

  First of all we have to change the wrong belief that Wrath Belief will be replaced with that which is written in Bhagya. Because if this happens then today we were not worshiping God but giving them bhudaas.

  We are responsible for whatever happens with us (we are responsible for What we are) Therefore, staying happy or not depends on us only.

 "God helps those who help themselves"

If a person thinks that whatever happens with us is not in our hands, then the person either change this wrong belief or do not read this article (Hindi Article).
 Rules of life: -

We are going to start a new and for that we have to follow some rules. These rules will change your life.
    Self Confidence     ![download.jpg](https://cdn.steemitimages.com/DQmd4nJmERbUUQJY1eT934uxq3gZTZEahrkDetxJtLtVsFm/download.jpg)    
    
    Independence     ![download (1).jpg](https://cdn.steemitimages.com/DQmf4PXYAb5eBBWDKGLtx3w5QrMcYHpEEHYgyB6EezDyUke/download%20(1).jpg)
    
     Live in Present        ![download (2).jpg](https://cdn.steemitimages.com/DQmYTyJngMKqYhtCyeBr2ZPfhVUUyuHHs8FuGctjgcwsuDj/download%20(2).jpg)
   
   Hard work and Focus      ![work-hard-at-providing-original-content.png](https://cdn.steemitimages.com/DQmcKGR5JKAMAM5zqqoaSPuaJMEEV4MRHn9NPvwpAmd6Te3/work-hard-at-providing-original-content.png)
     
"Words can change the world" 

Speaking thoughtfully, talking more in less words, not talking in vain, finding good, praising others, listening to others and giving importance, being polite, accepting mistakes etc. There are some basic rules of the conversation.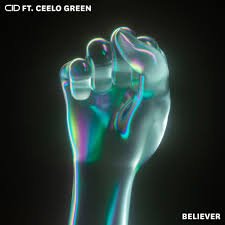 These five rules have so much power that they will change your life and will power to transform your dreams into reality. Last one thing
"Help the needy because you need someone's help tomorrow."