KEY TO SUCCESS IN STEEMIT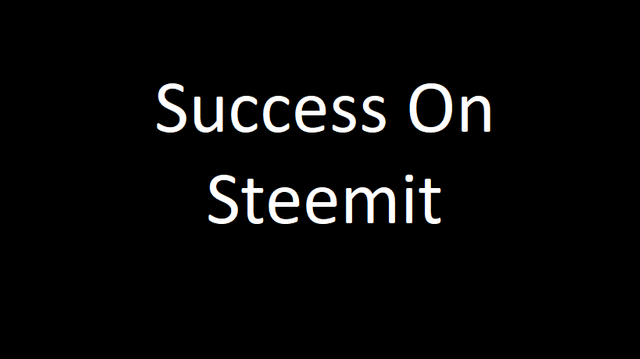 When you start the use of steemit.com at the reputation 25. It is not easy to get upvote and comments on your post. So many work few days and lost there patient and leave the steemit.



Here I have 5 tips to get success in steemit.com  
1. Start with the INVESTMENT
Firstly you have to invest in STEEM, so that you can gain more and more influencing power and for first 4 months you don't need to withdraw your STEEM you have reinvest your money again and again. This will help you and your community to grow up.
2. Create really really good content
Firstly you have to post your own content on steemit, you don't need to copy any article from web it will destroy your reputation in steemit. You Have to choose topic from google trends or you have to find what your follower are interested to know. Content is very important for your success in steemit.
3. Get attention of whales
Whales are the people who have great influencing power on steemit. They can give guy more and more steem on there upvote and comments. They will attract by you, by your post. For that you have to comment on there post and ask some question according to there post.Now you want to know who are whales, How to find whales ? They are people who have millions STEEM POWER on there wallet.
4. Grow your Followers
For that you have post 2 article daily, upvote and comments whale post and this is the business of building relationship. You need to response to the comment on your article.
5. Post regularly 
You have to show your presence on steemit. Posting regularly is the key to success on steem, make 100 upvote and comments daily.

What I can give you, Is here what I have for your help 
1. If you don't have community then join our telegram group :- JOIN NOW
2. If you are interested in doing work with investment on steemit then join our telegram group :- JOIN NOW