"Coinsmart" A New Canadian cryptocurrency exchange launched on 18th july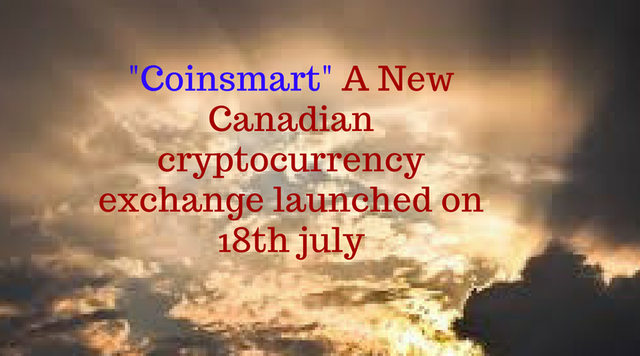 Canadian based new cryptocurrency exchange Coinsmart officially launched on 18th July. The main objective of the newly launched exchange is to bring the simplicity, make user friendly and also considering tax payment.
The main confusion in the cryptospace is about tax payment regulations, which hasn't addressed properly yet. Coinsmart exchange attempt to bridge the gap between crypto trading and taxation.
The main advantage of Coinsmart over other exchanges is the user can trade in any cryptocurrency directly with the Canadian Dollar.Currently, the exchange offering Bitcoin[BTC], Ethereum[ETH], Bitcoin Cash [BCH], Litecoin [LTC], EOS, Dash [DASH] and Monero [XMR].
Credit: ambcrypto.com