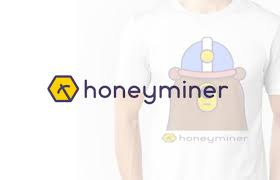 Meet Honeyminer: The App That Lets You Earn Bitcoin With a Laptop Again this new software or app helps you in getting Bitcoin with a Windows laptop.
It is a New-Jersey based crypto mining startup Honey miner is having a beta version and till now able to have 20000+ downloads so people are getting more involved in it and in mining Bitcoin by the help of Honeyminer app.
Honeyminer allows users to participate in a dynamic mining pool by running the app when the computer's graphics processing unit (GPU) isn't in use processing images or videos.
This Honeyminer algorithm automatically switches between cryptocurrencies every 10 minutes.For newbie retail investors, Honeyminer will soon allow them to send their bitcoin to wallets on third-party platforms like Coinbase. Plus, the app's algorithm can also help miners with professional mining rigs as well.