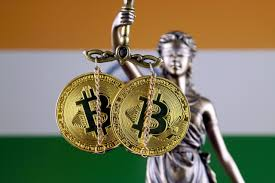 As we should all know by now, cryptocurrency in India is taking a bit of a hit. With the Reserve Bank of India (RBI) ruling against it and the supreme court looking likely to do the same thing, by the end of September cryptocurrency could seriously hit a dead-end in the country.
The Indian government's battle against virtual currencies first began in April of 2018, when the Reserve Bank of India (RBI) barred all financial institutions from doing business with cryptocurrency exchanges. The result of this ban was grave, drying up liquidity from the affected exchanges and damaging Indian based cryptocurrency investors. The RBI gave banks three months to cut all ties with crypto related companies, making July 5th the official start date of the ban.
The Reserve bank of India made a statement at the time of the ban, saying:
"It has been decided that, with immediate effect, entities regulated by RBI shall not deal with or provide services to any individual or business entities dealing with or settling cryptocurrencies. Regulated entities which already provide such services shall exit the relationship within a specified time."
This really is positive news. If India eventually reject cryptocurrencies, they will segregate themselves from a growing, intelligent technology that promises to change entire economic systems for the better. India are at the fore of blockchain research therefore, nobody can really see why they would want to out law crypto. Now it seems, even the Law Commission are on our side too.