I Think all of you should well be known to this person, HE is the king of SHARE MARKET, the Richest person of the WORLD named as - WARREN BUFFETT.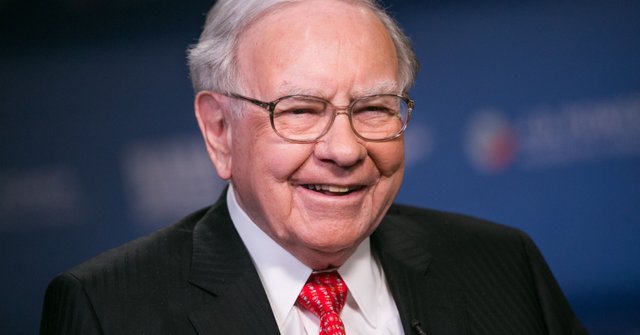 Warren Edward Buffett is an American business magnate, investor, and philanthropist who serves as the CEO of Berkshire Hathaway.
HE gives 3 rule to being successful in online entrepreneurship platform. to keep success in STEEMIT you have to follow this 3 rule.
RULE NO. 1-
"You Only Have To Do a Very Few Things That Right In Your Life So Long As You Don't Do Too Many Things Wrong".
So wisely choose a passionate topic that helps you to growth in STEEMIT.
RULE NO. 2-
" Never lose your money "
Some guys loose steem reputation through copy paste and other illegal activities. by doing this u just lose your money.
if u did like that everytime you never get successful in steemit.
RULE NO. 3-
" NEVER FORGET RULE NO.2"
IT'S the only rule to successful in steemit. so never forget about it.
thank you,
best of luck. from @akash-mohanty
follow me on instagram @akash.mohanty322