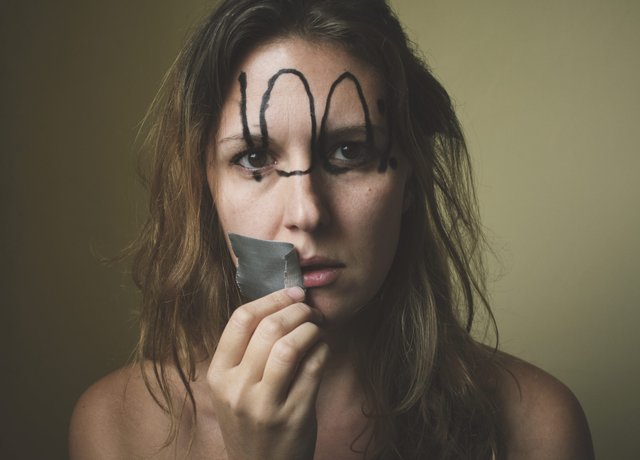 I, like many others, was sexually assaulted as a teenager too. I wasn't raped, because someone heard me screaming and saved me. If that guy who tried to rape me was somehow able to get onto the Supreme Court, it would be hard for me to have any respect for the law that supposedly upholds the ethics of the nation, my country. Because they wouldn't be upholding anything. Just like they won't be if they appoint Kavanaugh.
Of course I believe Christine Blasey Ford. To the people out there who don't, why not? Do you really think a sane person would sabotage their own life just to fuck around with someone else's for the sole purpose of him MAYBE not getting onto the Supreme Court? Do you think a sane person would make up all those details about what happened, not to mention repeat them in front of the whole country? Do you think she is insane?
Let me address something else, too, for those out there who think that she "might not remember exactly who it was." You do not forget something like that. You do not say his name to your therapist years ago, before any Supreme Court business was happening. You do not forget who tried to rape you, mistake him for someone else. You 100% remember who he is.
Conservatives out there, I am begging you to stop electing men who sexually assault women into positions of power. I'm not saying you have to vote for the Bernie Sanders of the world. Actually, this isn't about politics. It is about human decency. Vote for someone who does not violate the basic code of ethics.
And if you question the validity of the claims of women who have accused Kavanaugh of sexual assault, wondering why they have "all of a sudden" come forward with claims of sexual assault at a "convenient" time, feel free to ask me why I have told almost no one about what happened to me until recently. Feel free to ask me, and I will tell you from my personal experience. Ask me here, publicly. Ask me here privately in a direct message.
How terrifying this is, that Kavanaugh is being made out to be the victim here, and that some people, a lot of people, are buying it. I am disgusted. I am sad.