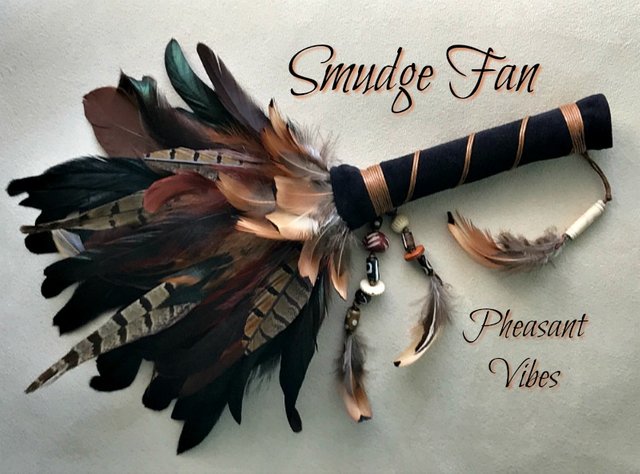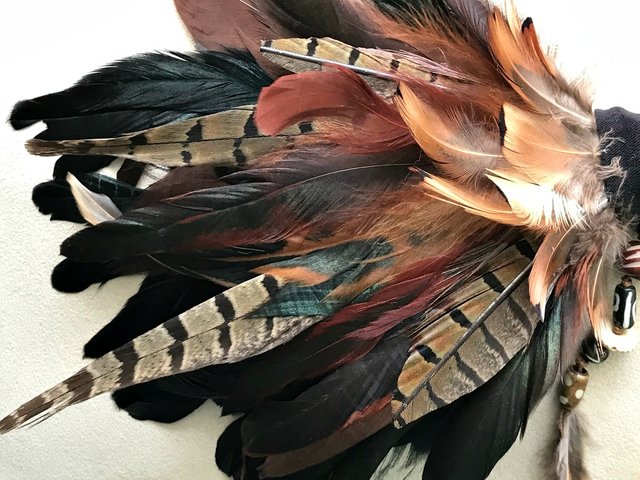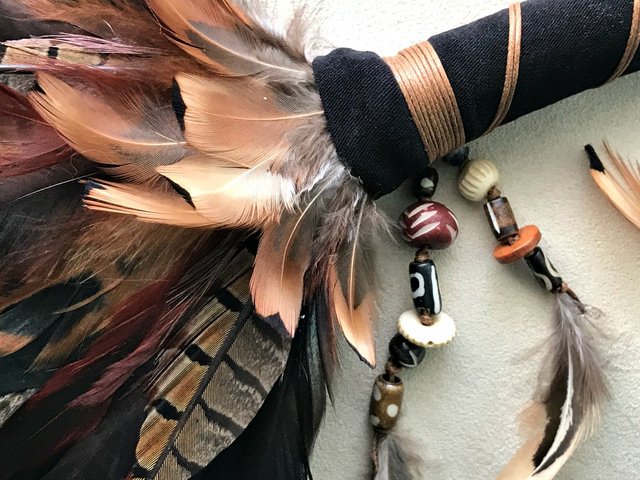 I just smudged my entire house with a feather fan and white sage to clear the house of any stagnant and discordant energy. I do this at the beginning of every season change or when I feel that the house is getting a bit dense due to many variables.
This is a feather fan that I just finished making for my Etsy store ... Crystal Vibrations by Sunscape. I love my metaphysics and esoteric side of life. I also enjoy the wisdom and knowledge gained from our ancestors, especially the indigenous tribes from around the world.
Smudging my home is one of the old ceremonies that I so adore, that is how I came to making feather fans for my customers to enjoy as well. The fans were used during smoke baths, to cleanse personal articles, the home and Aura body during sacred ceremonies and shamanic journeying. This is an ancient art of cleansing oneself or others of unwanted energies, as well as, healing and centering rituals.
The main reason for smudging with feathers, is due to the fact that birds are revered by native people because of their closeness with Father God. The spirit of the bird is believed to come through using their feathers in the fans thus connecting the Divine Spirit with Mother Earth during the cleansing ceremony. The feathers actually move the energies from the Aura Body through the sweeping motion, much like that of a bird in flight. This representation is so beautiful and very inspiring as one learns to connect with all of Mother Earth through ancient ways.
The Etheric layer or Aura layer of a person holds the energetic vibrations of everything that one has come in contact with. That includes other peoples vibrations, those found in Nature and those encountered when one is in the Astral realms during meditation or astral traveling.
Practicing Aura cleansing by using "Feather Fans" to clean out your personal space can be done whenever you feel inclined to do so. You will know when it is time to clear yourself and your home if you listen to your inner knowing. (instinct or gut feelings)
I hope that you enjoyed my post on smudging and that you will feel inclined to do so for your own home.
For a complete description of How to Smudge you can read my blog article here:
How to Smudge
Until next time, this is Sunscape...

Sun. Scape. Ing your day