Hello steemit, today I would like to show you my new conceal carry piece. Yes this is the new set of silver knuckles my boy @stackinag47 makes.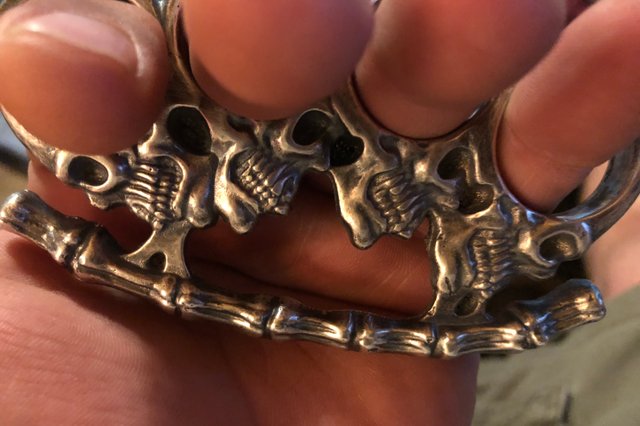 The details on this piece are amazing! Look at each of those skulls.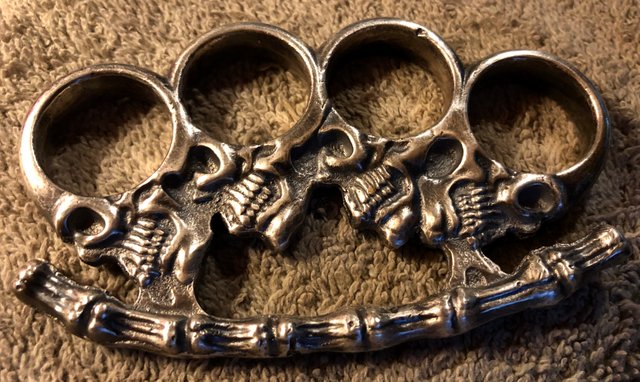 The blackening looks great and totally enhances all the details. Look at those teeth. Makes a Pa proud.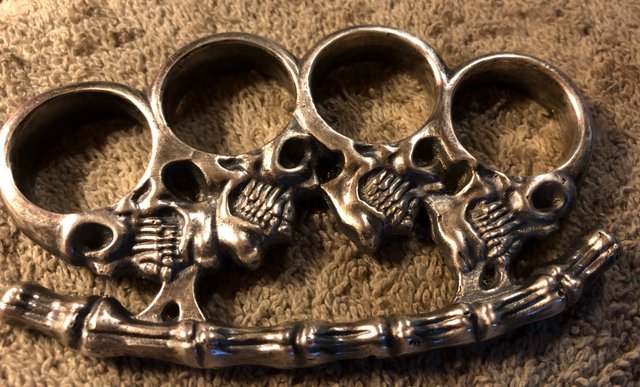 Thanks for stopping in. Later👍🏻