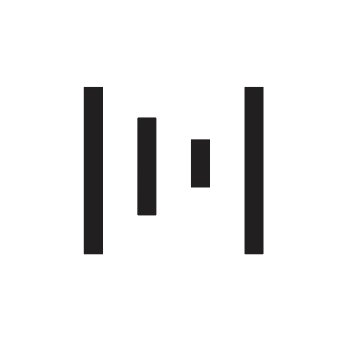 What is Metal? How it can be useful for cryptocurrency? Can it attract consumers towards cryptocurrency instead of legacy flat currency? Let us find answers for these questions in the following sections.
What is Metal?
Metal is a unique system that is based on blockchain and it makes use of proof of processed payments for identifying users as well as to reward them for converting their flat currency to create crypto-currency.
You can consider it very similar to Bitcoin however, the main difference between them is that Metal has an interface which is very user friendly as well as has a front end that is quite similar to what you get to see on PayPal, Square or Venmo. Moreover, it can also work as a bridge between Metal and Bitcoin or any of the other available cryptocurrencies.
Benefits for Businesses and Consumers
Additionally, businesses can start using Metal as their cryptocurrency instead of cash since privacy during transactions is ensured by Metal.
Consumers also stand to gain from using this cryptocurrency instead of the traditional banking system since it can help consumers save at least four to five percent on purchases they make.
How Metal Functions?
Functioning of Metal is quite straightforward. Here a payment platform is used in conjunction with know your customer identification system. This results in creation of a distributed cryptocurrency system using proof of processed payments (PoPP) that function using Ethereum blockchain.
Additionally, Metal plans to use a system which makes use of provable payments that are linked to verified identities for distributing currency. Another good thing about Metal is that anyone can participate and earn Metal as a form of reward for changing over from their legacy currency to crypto-currency.
How Metal plans to offer its services?
The plan for offering services consist of use of software for making transactions easily accessbile for all the regular users.
This type of strategy will prove to be quite valuable for users as payments will be incentivized so as to make users leave the traditional system and start using cryptocurrency instead. The advantage for users will be that such transactions will be settling a lot faster in comparison to the traditional system and offer more real world value.
What is the target market for Metal?
Primary focus will be disenfranchised as well as unbanked industry since many of them face hurdles while accepting payments through credit cards. Thus, the initial target for Metal will be these underbanked industries that are operating legally and comply with all the rules and regulations.
This will allow Metal to reach a market spanning multi-billion dollars which gets rejected by payment companies just because of their high risk status.
Advantages for Merchants
Merchants will have an advantage if they offer Metal discounts since it will help them in saving processing fees (since by buying platform credits they will be entitled to processing fees discounts) that they have to pay when debit or credit cards are used for payments.
This in turn helps consumers get significant discounts while purchasing anything from those merchants. Few of the advantages owners of Metal would experience will be:
Possibility of merchants availing discounts
Likelihood of earning discounts for customers who pay using Metal
Chances of earning good discounts when consumers utilize the pay features
Metal and Underlying Technology
Metal utilizes public Ethereum blockchain and makes use of Ethash as basis for proof of work for establishing security.
Additionally, Metal plans to use what are known as inter blockchain exchanges for implementing transfers taking place between cryptoassets and cryptocurrencies. Lastly, loyalty based as well as Metal tokens will be using the Ethereum network.
The Metal Token
At the beginning 66,588,888 token are to be created and the tokens would be ERC20 compliant. This way it will be possible to link any stakeholders address to a tag or name. Additionally, 31% tokens would be saved out of the total number of tokens. This percentage would be deducted from the final amount that is to be distributed using PoPP.
As we can see Metal holds a lot of promise and we will have to see how it helps cryptocurrencies make further progress.