This is a post outside of the metaltree series I've been working on the 2nd edition for. There is a band I really enjoy quite a bit except for the vocals. The vocals some people may not mind, but the rest of what goes on in these songs makes up for the vocals. I've mentioned these guys a few times, but is usually talking about their guitarist. The rhythms and such done in this band are the closest to the type of stuff I tend to make up for myself when I am in the zone. I've never been to Tasmania, but man I really like these guys.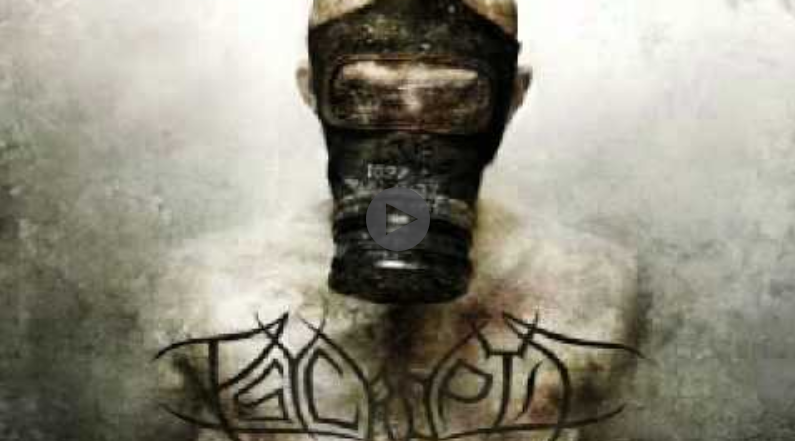 Let's start it out with an official video with an absolutely brilliant rhythm and melodic section. The drums are cool too, but primarily seem to be collections of very fast blast beats. Quite impressive drumming in terms of raw speed, but for me it is about the way these songs are put together.
Psycroptic - COLD (Official Music Video)

So how about a wonderful playthrough by Joe Haley on that same song. If the vocals are too much, watch this instead.
Joe Haley 'COLD' Playthrough - Ormsby SX Custom guitar

Now this following song is actually the first Psycroptic song I ever personally heard and I immediately fell in love with the rhythm of the song. This was the song that caught my attention, and Joe Haley's brilliant compositions have kept me coming back for more.
Psycroptic - Carriers of the Plague - Studio Version

Here is a live version:
Psycroptic - Carriers Of The Plague (Live in Sydney) | Moshcam

Or as before if the vocals are just too much for you, this is another one Joe has done without vocals on youtube.
Joe Haley 'CARRIERS OF THE PLAGUE' Playthrough - Ormsby SX custom guitar

Here is another official video. I don't have a Joe Haley only version of this one. Though out of all of their videos on youtube this is the one with the most views.
PSYCROPTIC - Initiate (OFFICIAL MUSIC VIDEO)

Here is another studio song, that I do have a no vocals version of as well:
A Soul Once Lost

Joe Haley 'A Soul Once Lost' Psycroptic Playthrough (w/SOLO) - Ormsby SX Custom guitar

Psycroptic The World Discarded Official Lyric Video

Joe Haley 'THE WORLD DISCARDED' Playthrough - Ormsby SX Custom guitar

Joe Haley 'Observant' Live Guitar Cam - Ormsby SX Custom guitar

I'll close with another official video followed by a Joe Haley guitar version with no vocals. I hope some of you enjoyed it.
PSYCROPTIC - "Echoes to Come" (Official Music Video)

Joe Haley "Echoes to Come" Psycroptic Playthrough - Ormsby SX custom guitar