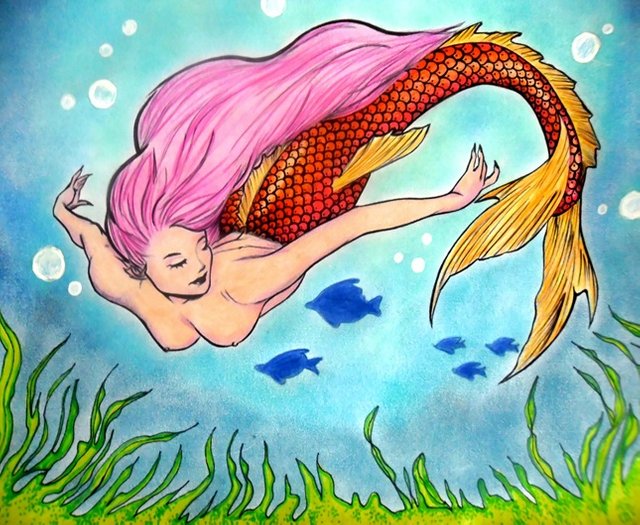 Greetings Friends of Steemit!
This is my entry to the contest Mermaid Monday contest #18! Organized by @nymia.aryn.
I was inspired by the freedom that you feel when you swim. That is why I drew my beautiful mermaid, enjoying in all its splendor swimming at the bottom of the sea.
¡I hope you like it!

Drawing process
First step
Make the sketch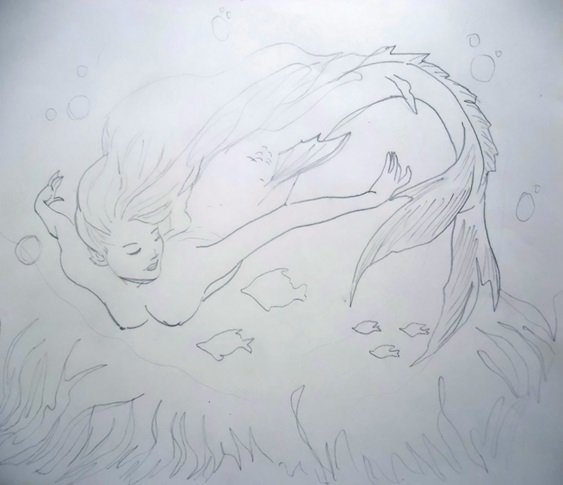 Second step
Begin to make the edges and shadows with extrafine marker and black pen.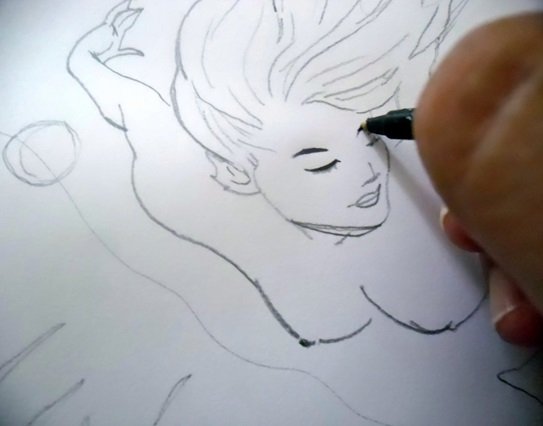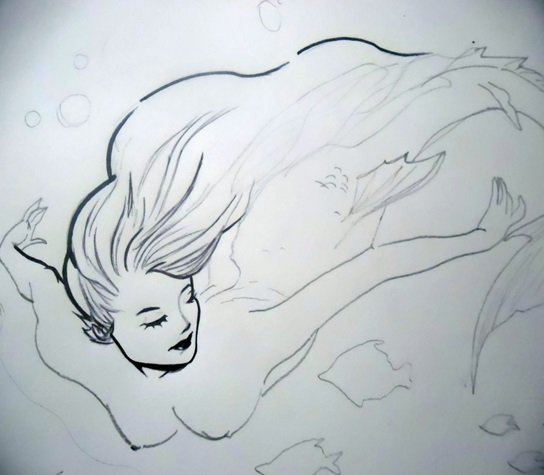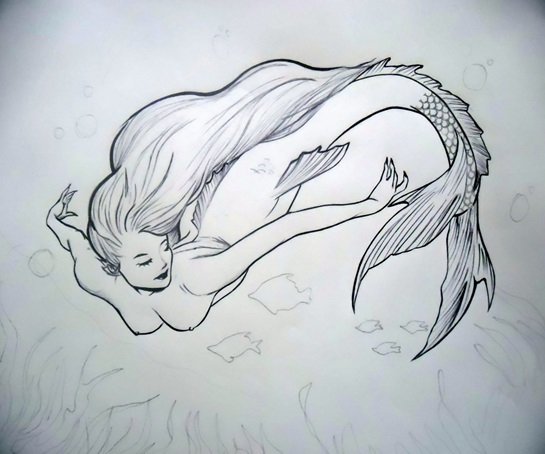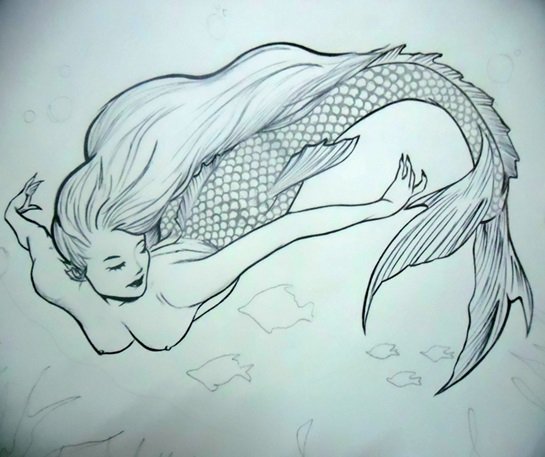 Third step
After performing the shade with the violet color, apply the skin color on the face and body; The tail of the mermaid is made with the following colors: red, orange fuchsia touches and yellow and orange fins.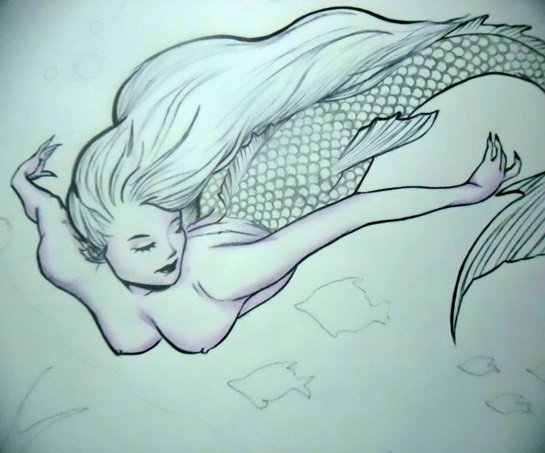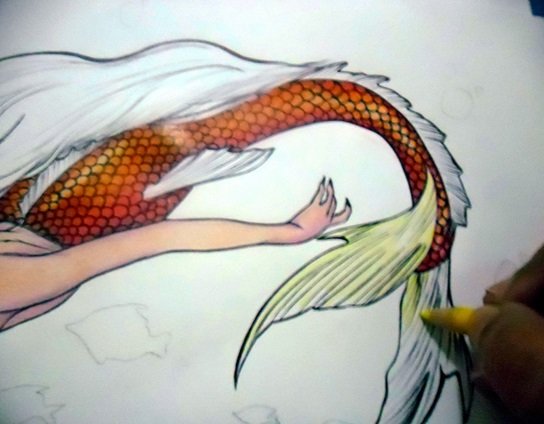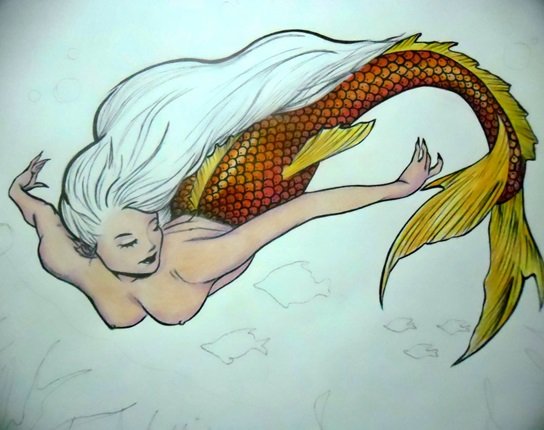 Fourth step
The background of seaweed is achieved with markers and crayon green apple borders and you do in some parts the technique of pointillism and then apply crayon.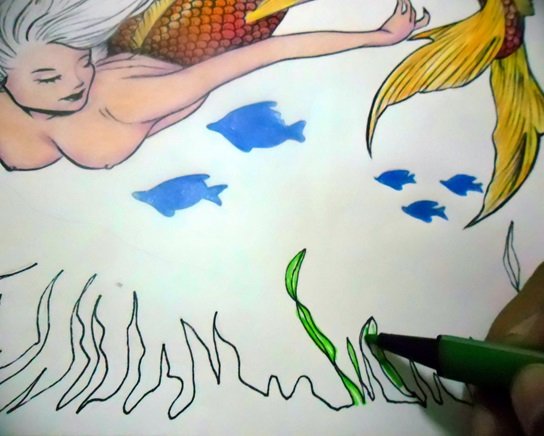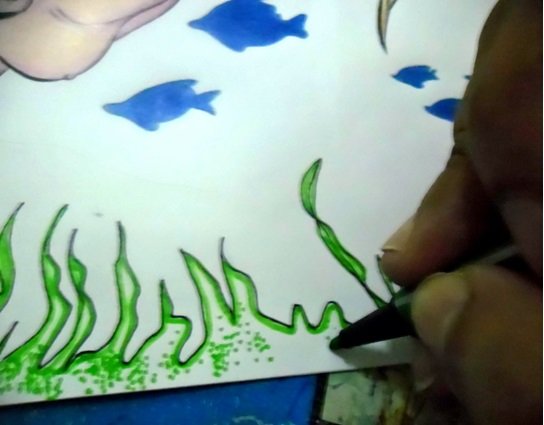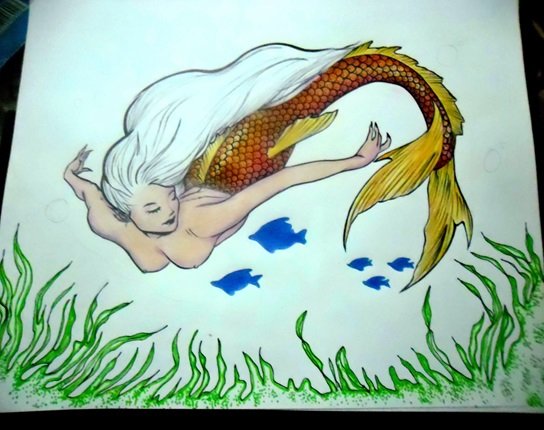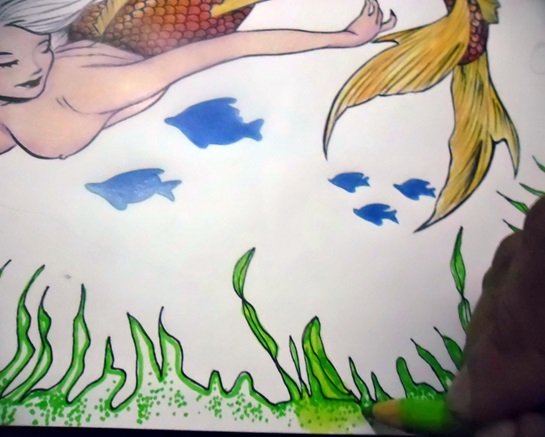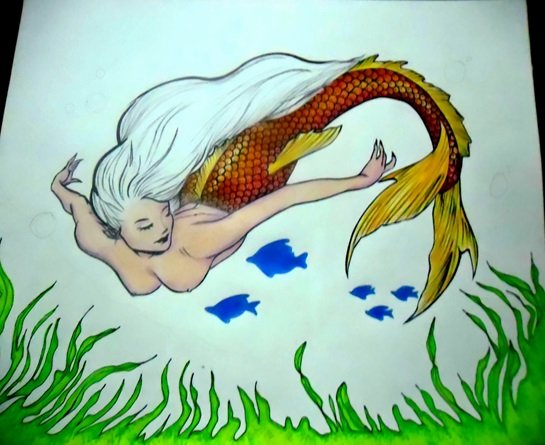 Fifth step
To finish with the drawing I proceeded to make the background to give the effect of water with the technique of sharpening my colors that I describe next, in the first part, near the algae is with gray, dark blue, light blue and turquoise green; second part dark blue, light blue and turquoise green, and the center only turquoise green and light blue. The bubbles are made with cold white paint I had to apply with a white pencil because at the time I did not have a brush.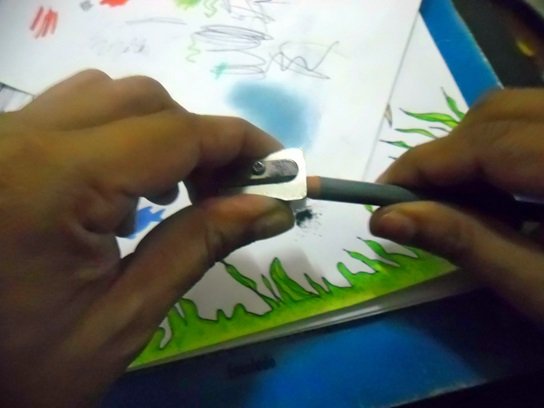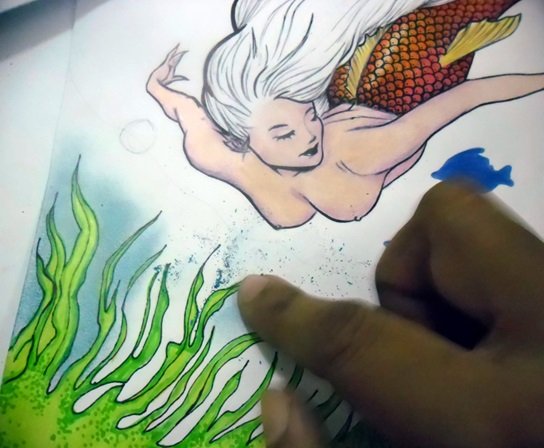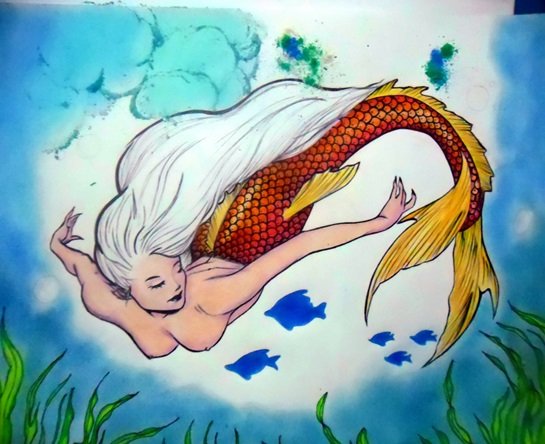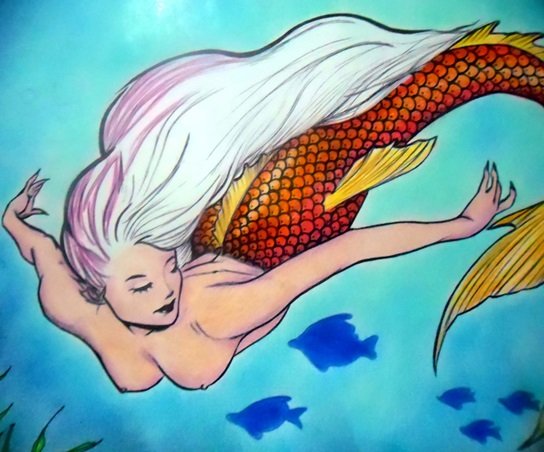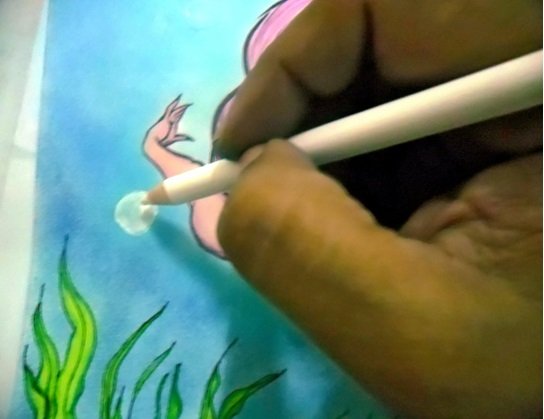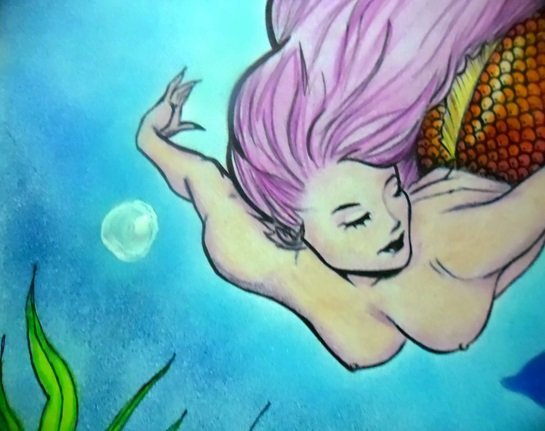 Presentation of the Drawing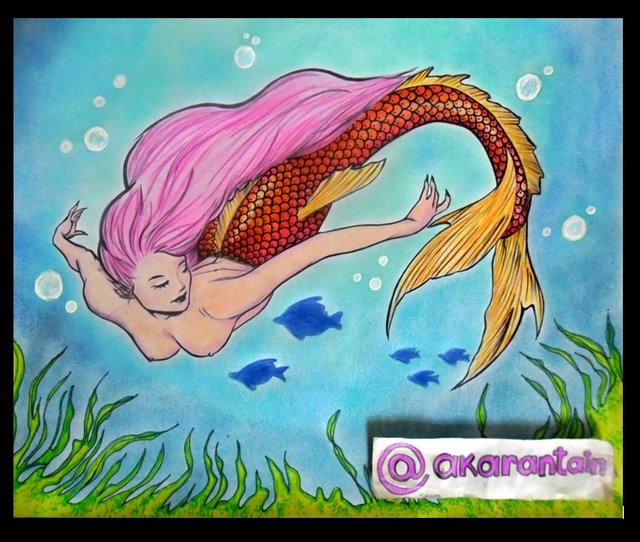 Copyright @ akarantain- All rights reserved

Thank you to the entire Steemit Community for your support!