The Vision Mercedes-Maybach Ultimate Luxury
Once again Mercedes-Maybach parternship always seems to come up with some of the best cars ever seen.This is the new 2018 Vision Mercedes-Maybach Ultimate Luxury Concept, and one thing to note is it runs on electricity.As mentioned earlier, the Vision Mercedes-Maybach Ultimate Luxury is an electric car and offers fully variable all-wheel drive.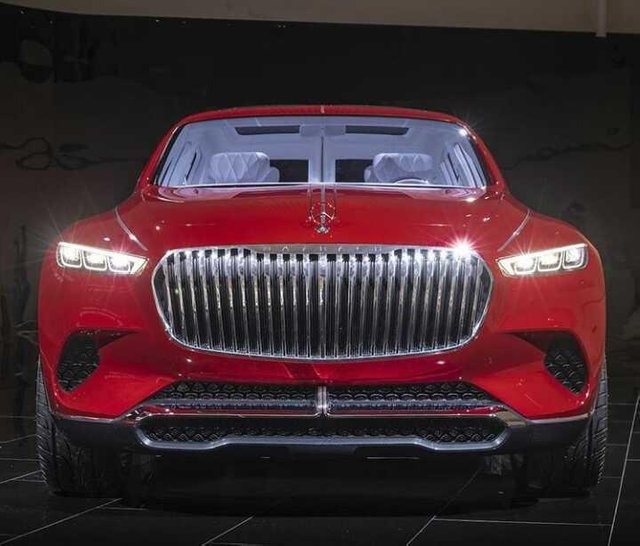 The engine works on a 750 bhp(brake horse power) engine that amazing right? The VMM also runs on a battery which produces an estimated 80 kWh and this battery is located under instead of the regular engine battery of the combustion engines, This powerful engine also produces a New European Driving Cycle range of over 500kms though 250kmph is the limit set electronically to avoid overspeeding. In a short amount of time, about 5-7minutes the battery can charge to move a distance of about 100kms though it is programmed to have a total charging capacity of about 350Kw.
This is a major project following the call out by electric car manufacturer elon musk(Tesla's ceo) and recent global clamour for electric powered vehicles to reduce the effect of smoke and gases released by combustion engines.
Some important features to note about this car are the anterior is greatly emphasised on, first the crown of any automobile, in this case the MM gold-plated logo, the chrome-plated radiator grille with vertical bars, the front headlamps has 3 lamps, there is an extension of the split bonnet across the roof through to the rear end,the posterior also has 3 lights just like the anterior.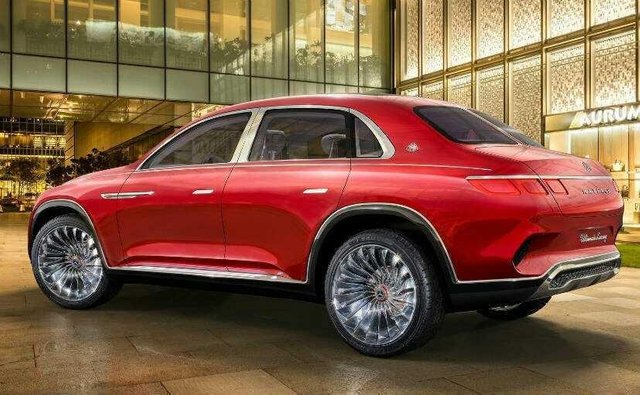 To the part y'all can't for......
"The interior"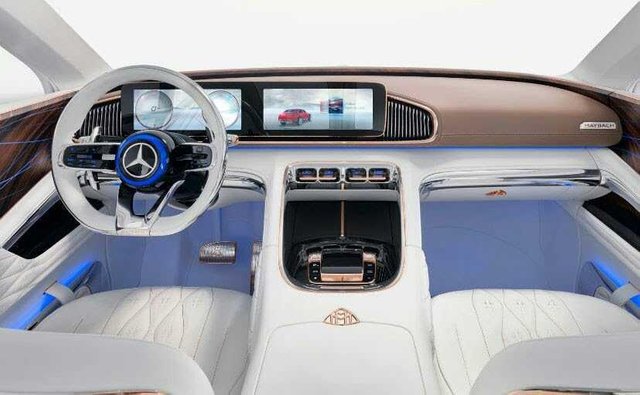 From these pictures we can see that a lot of detail was put into making these handmade fine, white Nappa leather mercedes-maybach chairs , the interior of the vision Mercedes-Maybach oozes of luxury and class! The cockpit consists of a double 12.3 inch display, with large air vents on the left and right , the pedals below covered with a silver and gold design, the sides of the gear designed with ribbed white leather and uv lights embedded around the dash board and steering wheel while still keeping it classy. Movig to the back, the centre console was designed to extend through to the rear in order to create proper space for the heated tray which holds cups and teacups.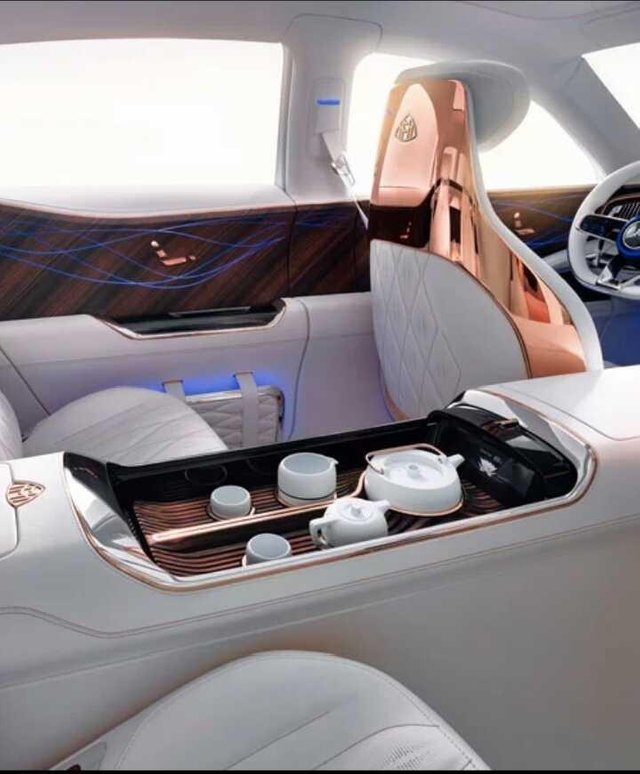 The back of the driver's and front passenger's seats are designed with gold and fine kappa leather, while the doors designed with beautifully processed oak. Amazing!
The Vision Mercedes-Maybach Ultimate Luxury is a game changer to the automobile world and Mercedes and Maybach seem like a major force to reckon with. (pictures from @mercedebenz on ig)
For more pictures visit the official Mercedes page on IG or YouTube for more visuals.