Bitcoin Turbo Koin (BTK) delisting
Bitcoin Turbo Koin (BTK) delisting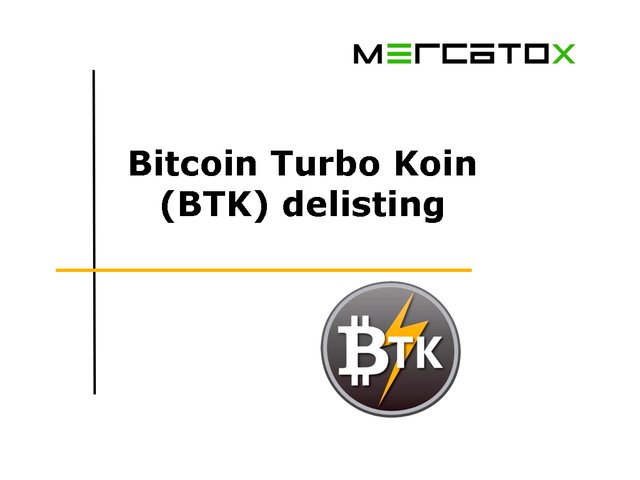 Dear users!
Please be informed that Bitcoin Turbo Koin (BTK) will be delisted from Mercatox due to the BTK developer request.
Trade will be closed on 20.04.2020.
We kindly ask you to withdraw your BTK from Mercatox.
Any BTK coins remaining on Mercatox after 30 April, 2020 will be not recoverable.
For additional information please use the following link:
https://medium.com/@bitcointurbokoin/btk-btcone-is-closing-doors-dbdfcf50969d
Thank you for staying with us.
Mercatox team