Dementia and my Gran. I Remember You - A Poem for our family and friends in heaven
In December of 2019, we lost my Grandma. It wasn't sudden, or a shock. We were prepared for her departure.
She was 93, and just a tiny version of the Grandma I love to remember growing up. From her terrible singing to her fiery temper - and to her sharp sense of humour - I wouldn't wish for any other memories.
I remember sitting by her bedside as she disappeared. Still warm but deathly silent. A complete contrast to the day before when she was belting out Vera Lynn songs for all the world to hear.
She was 93, living on a toothbrush of water a day as her body wasn't wanting to confirm anymore. Like a beautiful flower that had seen its day, she was wilting into one ball of love, right before my eyes.
I remember our final visit. We knew it would only be a matter of days and it was hard to know that, but this was the final battle. 12 years fighting a disease that took away everything but her spirit.
She was 93, a good age by any account, but the last 12 years were stripped of her memories ... well most.
The day before was our final visit. We played all her favourite tunes as she laid so tiny in her big bed. Sat next to her was her comforters; a fox my mum had bought the year before and a few other soft toys. She loved that fox. She was singing - badly- but she was singing loud and with more energy than I had seen in her for a long time. The words were hard to understand, but she knew them.
She was 93, immobile and incapable of doing anything for herself. The nursing home was her friends and family too. A credit to her life for almost a decade. They loved her and shed many tears as we all did.
I loved her and I remember (for now) so many things. Life is precious, people are precious.
Remember them.
I REMEMBER YOU
You'll always remember me
I'll never fade away
I'm embedded in your heart
And I'm with you every day
And I will be sure to remember you
How could I forget?
All the memories that we shared
From the day that we first met
You will ALWAYS remember me
You loved me (and I loved you too)
Our souls are forever entwined
And my spirit lives on in you
So close your eyes and remember this
A memory of just you and me
A special moment paused in time
And with you, I will always be
Lots of love to anyone struggling right now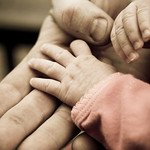 Visit : https://www.flickr.com/photos/[email protected]/5419907020 for photo credit
Betty 1926- 2019.
I wrote this for my Grandma's remembrance service.