Final Payment On My MENE Harvest Plan!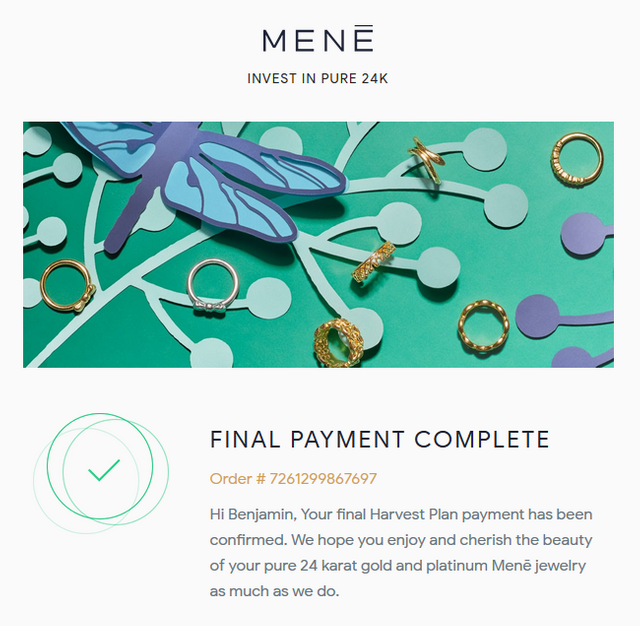 It's Been A Long Time Coming
One of the greatest features of MENE is their harvest plan. I managed to get one started, before they discontinued the plan for the US. Not only that, but the item I had on harvest is now out of stock and no longer offers free shipping. So this was a good plan that was set up last year.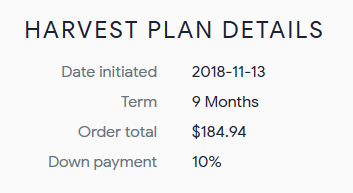 Small payments over a long period of time, makes this purchase seem invisible. There were no interest charges, free shipping and the price locked in at the time I initiated the Harvest.
I Ordered 5g of 24K Platinum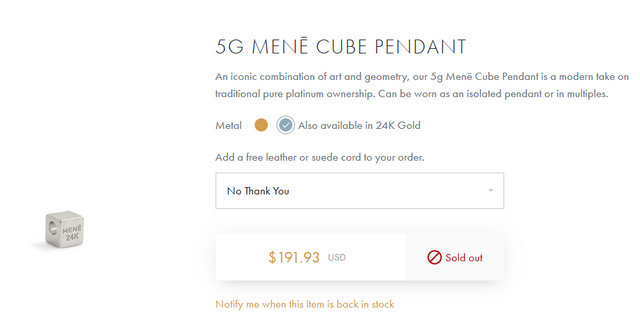 The item value has already increased from when I initiated this payment plan. I hope they re-introduce the Harvest option again in the US, I am very happy with this purchase.

Lots of Excellent Payment Options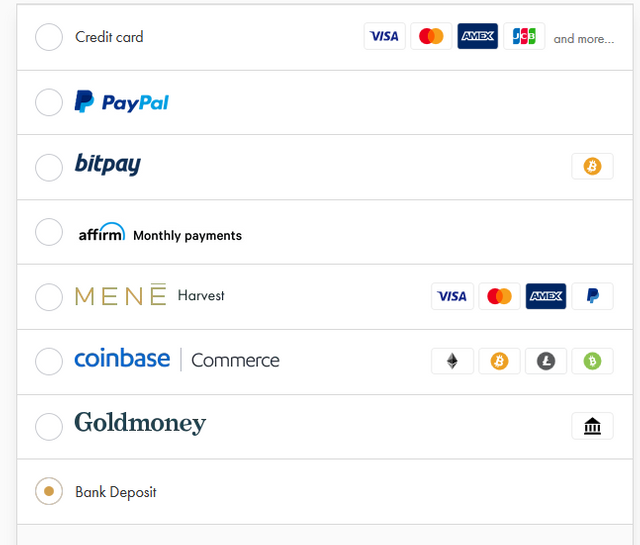 Exchanging crypto for 24K Gold and Platinum is a dream come true. Use Coinbase or Bitpay to complete your investment order and receive your tangible jewelry delivered right to your door!
Have some bitcoin? Are you ready to liquidate some to invest in precious metals? Do you like jewelry? If so, sign up with MENE and choose your item and exchange some crypto. It's an investment you will be unlikely to regret.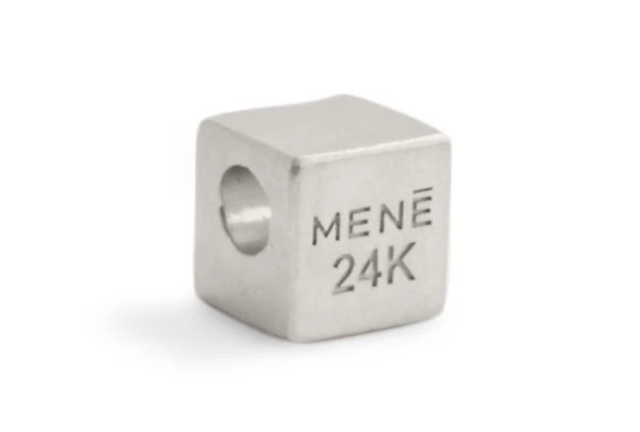 Here's a $5.00 Gift Certificate to get you started:
https://mene.com/invite/YHDwSn

---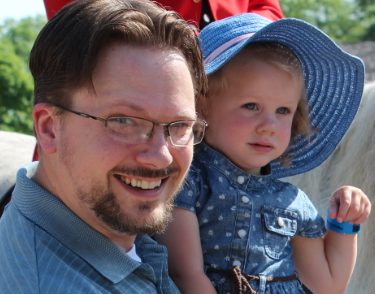 Benjamin Turner: God fearer. Rooted in Messiah. Husband of @lturner. Father of four wonderful children. The guy behind the camera. Steemit enthusiast.
Bless the Most High!