Mene Monday Encore: SteemMonsters Edition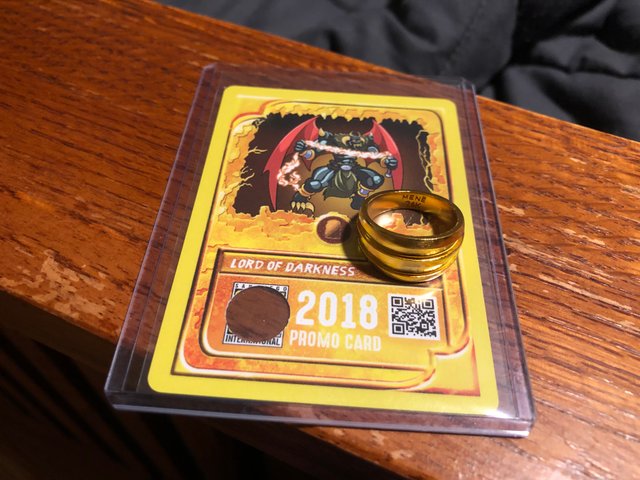 So #menemonday was yesterday, and the new @steemmonsters season is more than halfway over already. I'm a little late but my lucky Mene box has been helping me weave through the Splinterlands.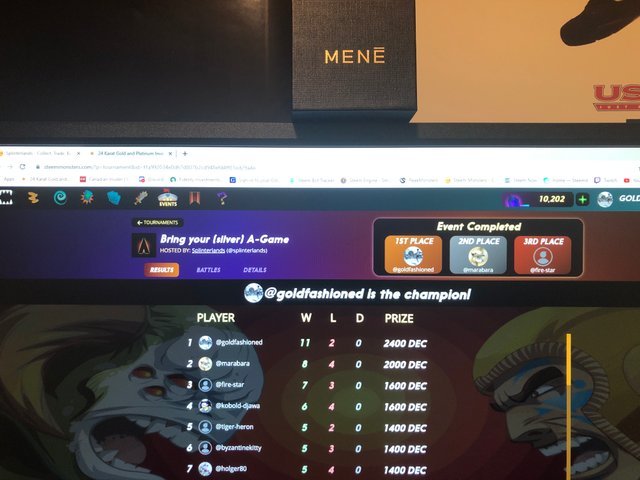 We made it to rank 30 last season which means a 10 beta pack prize!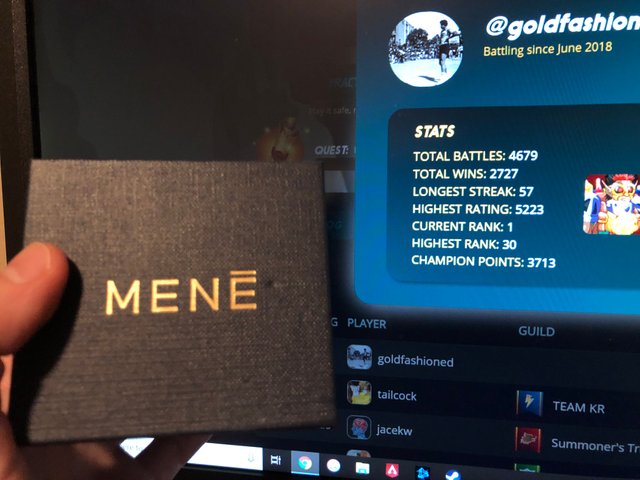 I instantly started opening packs with the lucky Mene box... and soon enough struck gold :)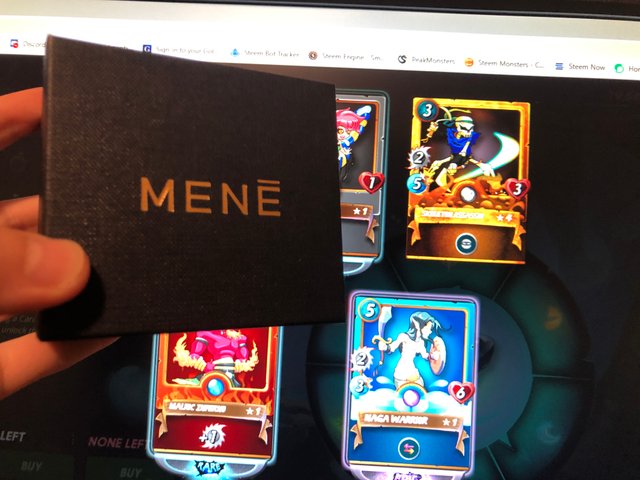 Then a legendary: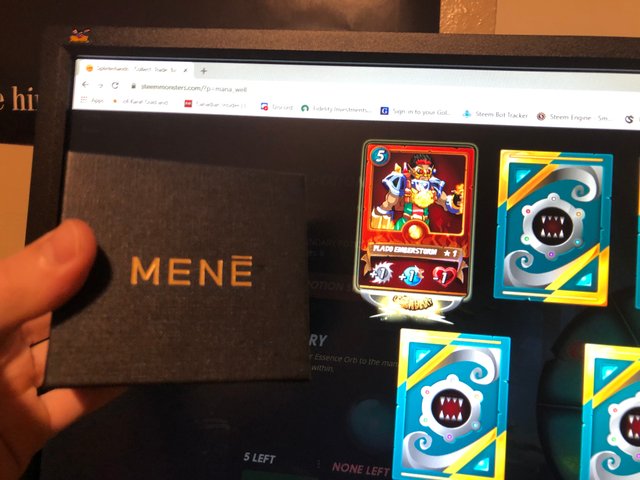 And more GOLD: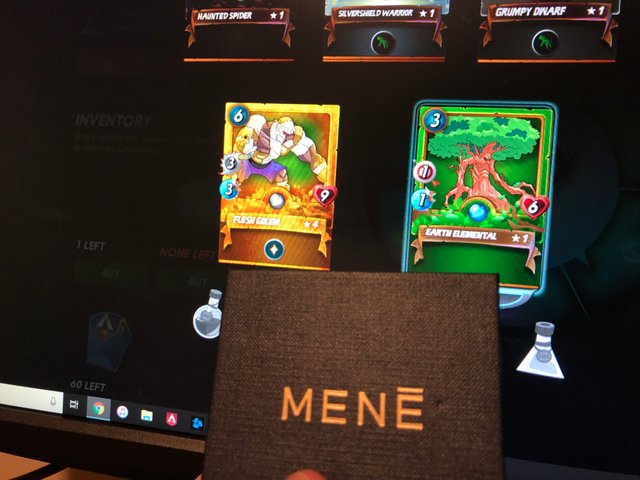 That put the LOD in a great mood (featured with the Mene 24K gold narrow groove ring).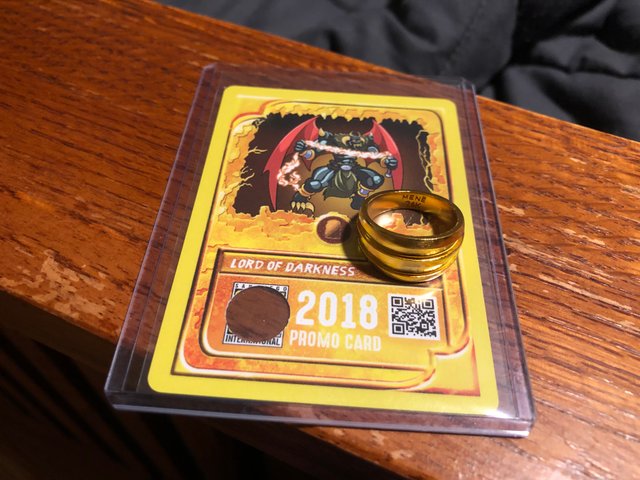 Then as if that wasn't enough, the lucky Mene box won me another tournament today.
Happy post Mene Monday!
Earn $5 in Mene credit by signing up for Mene with this invite link: http://mene.com/invite/0WKAXG