Hi, Steemit!
My name is Baby Ri, I'm 3 months old. No, trully, I was born at the 15th of March 2016. My full name is Ariana, my parents call me Riana or Baby Ri. I was born in Russia, the most western point of our country - Kaliningrad. Probably Im the youngest user of Steemit ;) Actually, I'm using account of my Mum now, maybe in future I will have my own. Right now I don't need my private account at Steemit ot Facebook cause I can use my parents ones and I'm just starting to find out how everything works in the World.
So, how do I know about Steemit? My Dad @creator told me that it's cool thing. He said to me that the best way to save data and memories was to save them at the Blockchain. Thats the main reason why I steem. I am going to post here things and events of my life which i want to keep. So, I will be able to remember everything what has a sentimental value for me.
My dear parents. I love them so much, I tell it them every day, but they dont understand my language now and I'm just learing how to speak as grown-ups do.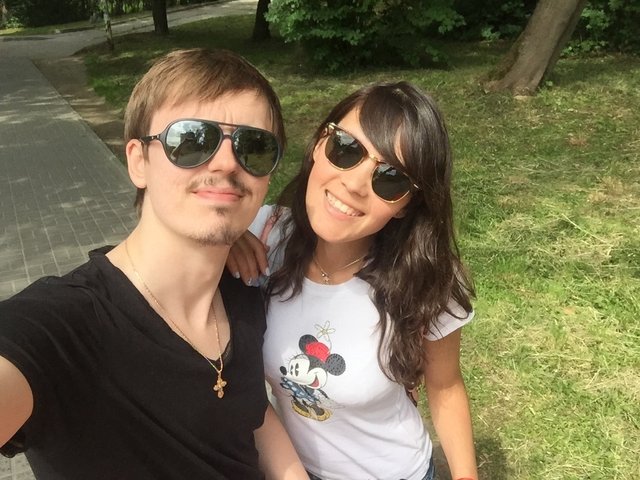 My Daddy is cool. We laugh a lot together. He is co-founder of Cyber.fund. He is fond of all these Crypto things, blockchains. He always tells us, me and my Mummy, about new trends, new projects and so on. My Daddy teaches me how to trade currencies, to understand the trends and so on. So, I knew about Bitcoin and Ethereum when I was at Mums belly, can you imagine? :)
My Mum is cool too. She will join Steemit, but later, these days she is busy with making Design of one apartment. Her name is Kristina, she works at the bank, one of the biggest bank of Russia, but now she takes time off for maternity leave. Its really great that she is with me all the time and we spend time together and have fun, she tells me what everything is, what it means, we sing and dance, cook together, play, listen to the music, she teaches me how to count, ABC, so many interesting things!!! She is fond of Design Interior, so we are making few projects together now. I think we will post some her works later.
I would like to tell in blog introduceyourself little more about me and show you how I live.
This is my lovely bed with small teddies above.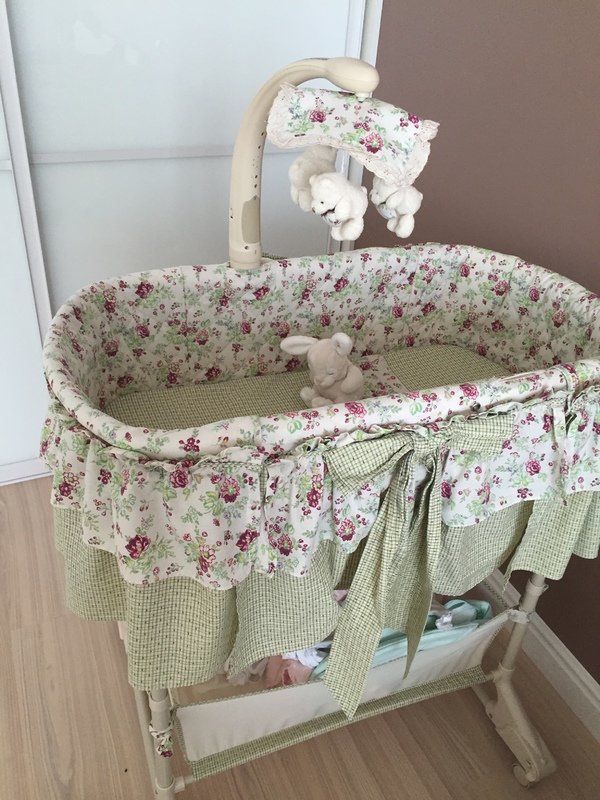 Every evening I take a bath with my small friends, water is so wet, but I like water, it reminds me of so lovely and cosy time in belly, when I and Mummy were always-ALWAYS together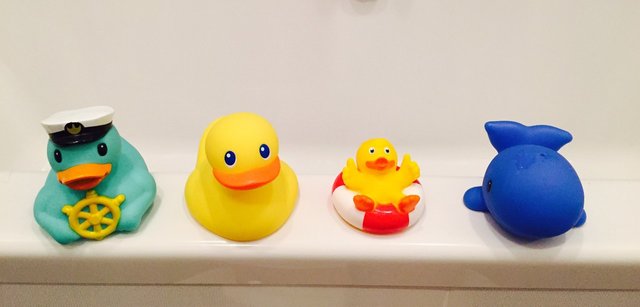 I want introduce to you my 1st favourite toy, its giraffe, his name is Satoshi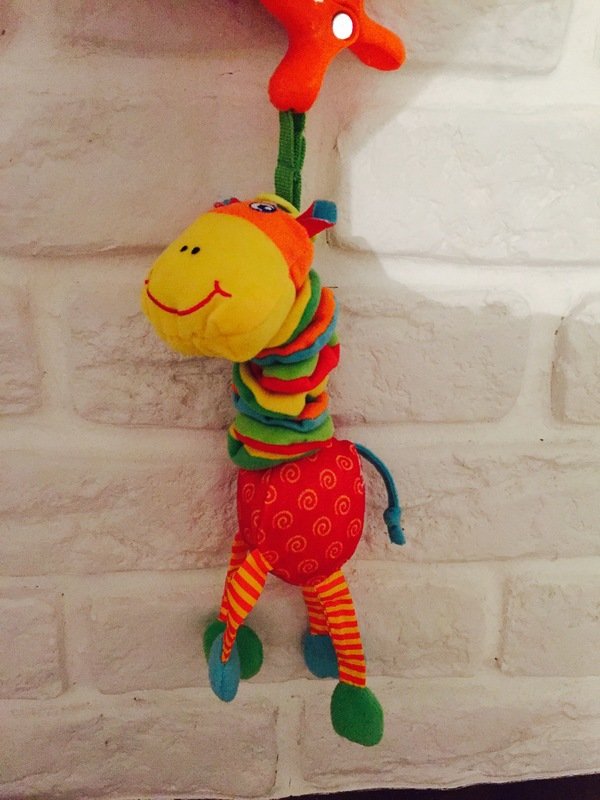 And my new friend, my 1st teddy bear! Everyone loves teddy bears! His name is Plushka (plushevyj means teddy in Russia). He is so soft, it s so nice to touch and hold him! We bought him few days ago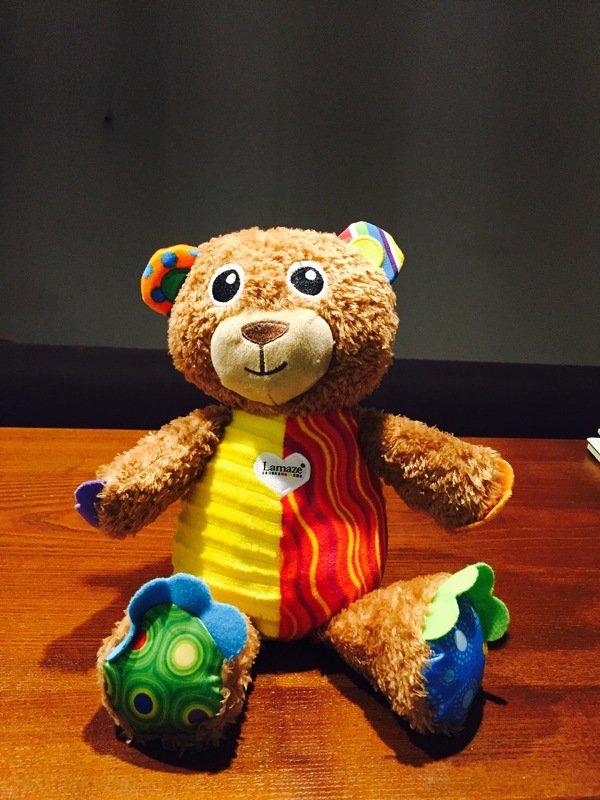 My cool parents and me at my red car :)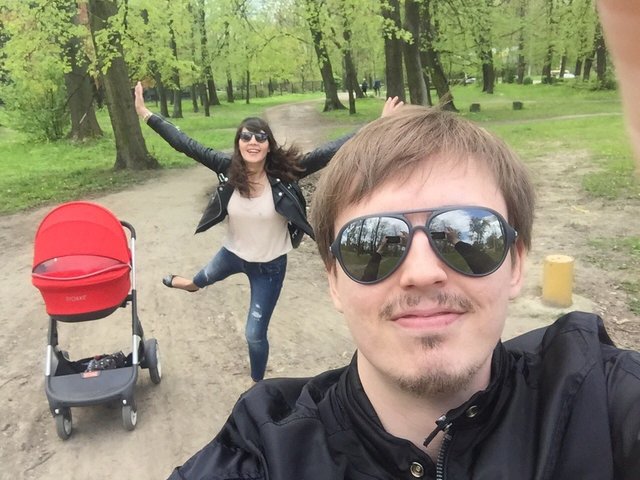 Last weekend my Mum and I took sun bath. My Mummy told me that some girls made photos of their legs when they took sunbath, so we made it also, lol. When its sunny, its so lovely, so warm. I saw a lot of Bees flyind around.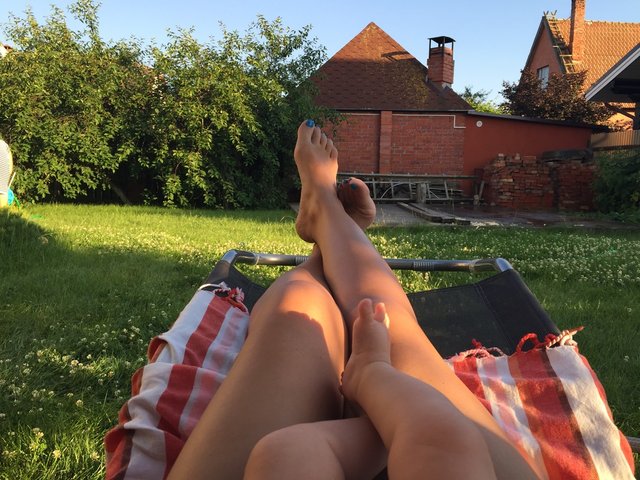 This is sunset at our Baltic sea, you know, I see all these things for the 1st time in my life... so many different colours, I dont know all the names of them yet! But i know one thing... its wonderful! its so beautiful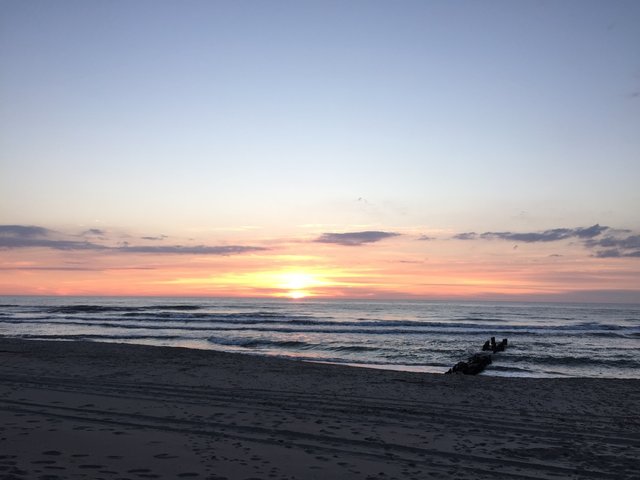 And this is what we think about Steemit, its cool!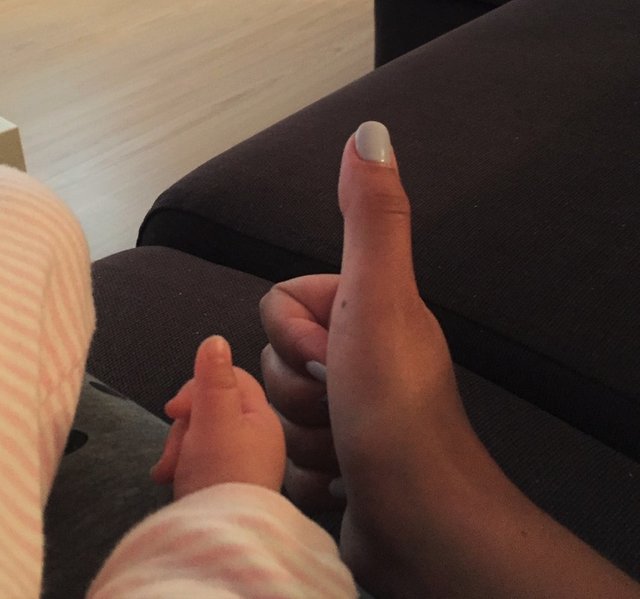 See you!