Hello Steemians!
---
Here is my entry to @fibra59 's #memechallenge!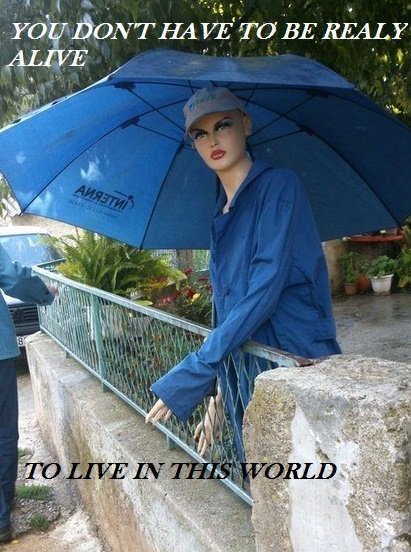 ---
This time the picture was a Doll who was dressed up and presented as alive.
I drawn the parallel how today some people are not truly alive.
---
Thanks to @fibra59 for making the meme challenge!
Support him and take part in this fun challenge, it surely brightens up everyone's day to create a meme!
---
Follow and support me on the @Steemizen project!