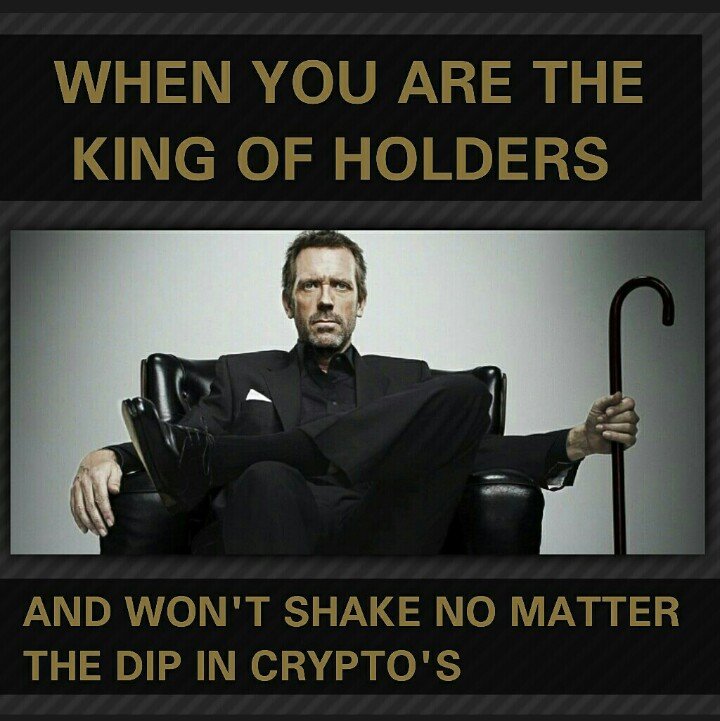 The current dip in Crypto's is something that isn't funny but though the dip is getting more dipper and lot of people have been greatly affected. Others are still strong and keep on hodling, hoping for the better days.
This is my entry for meme challenge a contest by @fibra59
---
I'm @prechyrukky and I say thanks for stopping by. Your upvotes, comments and resteems will be appreciated .