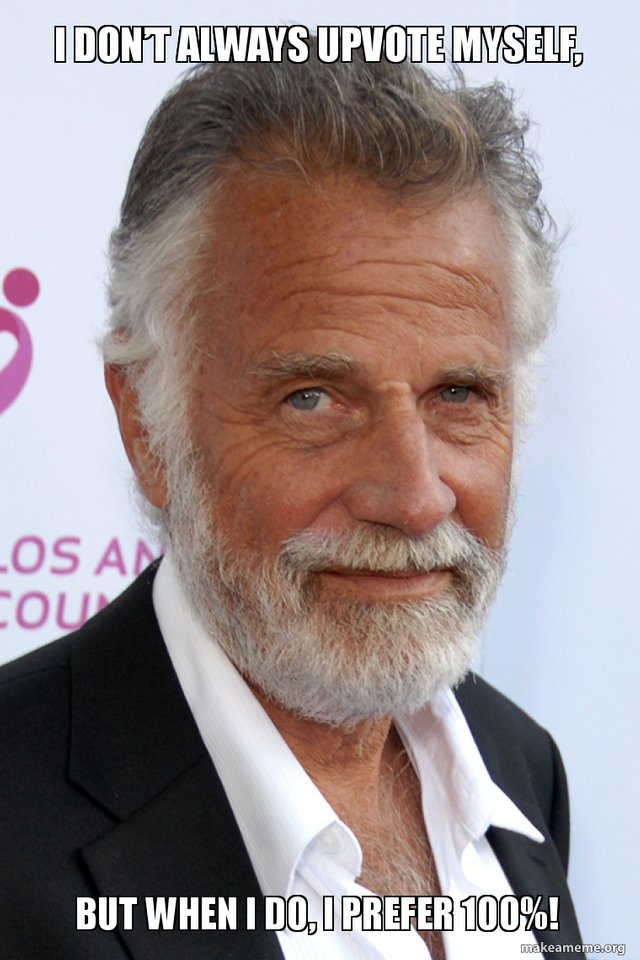 Taken and copyrighted by Glenn Francis
Edited and used by myself under the Attribution-ShareAlike 3.0 Unported (CC BY-SA 3.0
Hahaha!!! A little meme to amuse myself and somewhat sum up my ambivalent feelings about self-upvoting!
I always waffle back and forth about this. I kind of figure if I have to think about it this much then I probably just should not do it. However, I also think that if I don't think my own post is good enough to upvote then why post it? Plus, I have upvoted thousands of others posts have I not?
I will probably never decide for sure, but due to the nature of this meme, I am absolutely compelled to do it on this post. Compelled! I have too!!!
Anyways... Enjoy!! I won't upvote any of my own comments on this post to assuage my guilt :-) I am sure the dirt will wash off in the shower in the morning!