We must question everything and at the same time, not be afraid to do so. Imagine a world where you could be criminally prosecuted for something you believe or maybe for something you dont believe... or maybe you are brought to trial over a few (non violent) words. The wild thing is, is that the near future might make this a reality. For the average person this may not even seem like a relevant issue...
But for others, we may feel like the meme below is our fate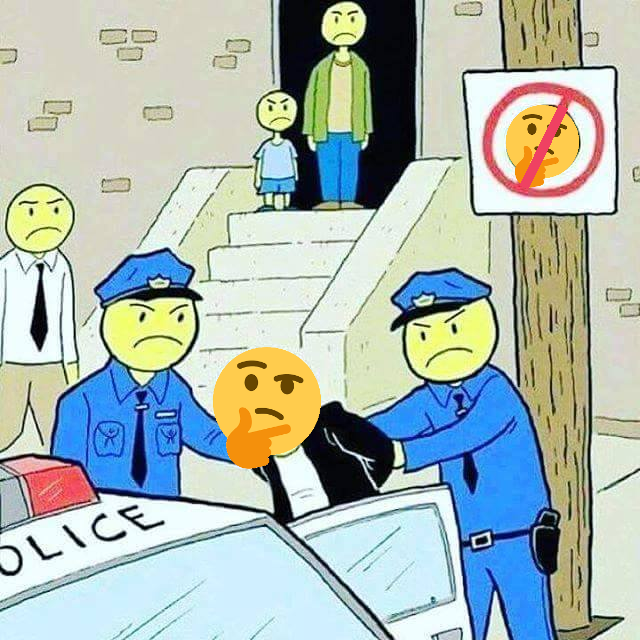 "Why would I care about what the NSA sees, I dont have anything to hide." -- The Average American
This steemit post has been brought to you by my random thoughts and tangents I experience on a daily basis.