The meat of Mindbent (Meet the team)
Although our Introduction post had a picture of a few of us here is a pic of our team as it stands currently.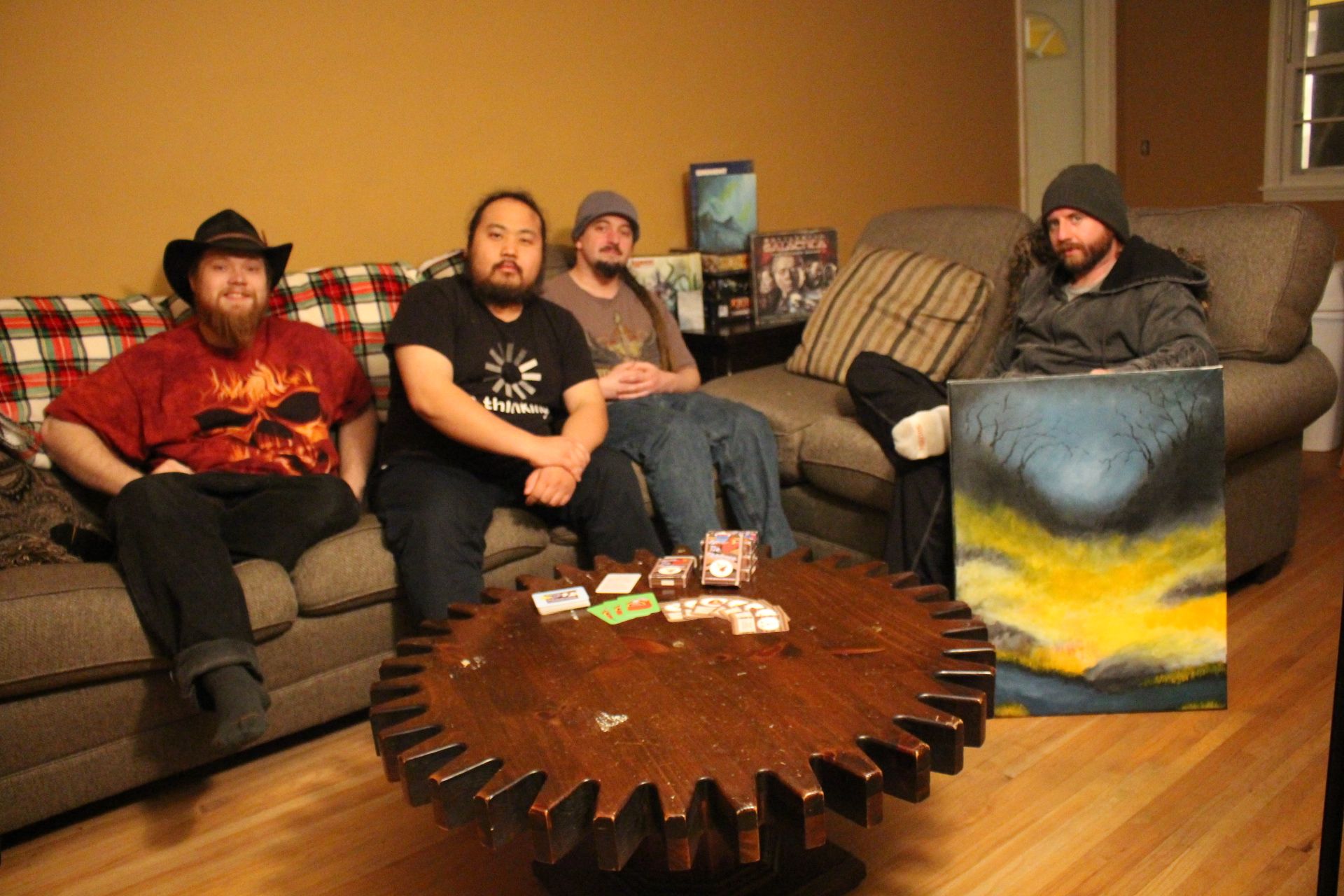 From left to right Taylor, PC, Bryan, and Zack.
We are glad to meet you, and look forward to your support and enjoyment.