You might ask what that headline should means
The crazy German and his headlines - you will be curious on a MeetUp is linked to Wednesday Yellow - the Colorchallenge topic of the day? Well, we are meeting in Munich - the city of Beer - and Beer is Yellow (mostly) and today is Wednesday. I am looking forward to hear from people attending Steemfest what happened there, ideally I am interested in any gossip, what happened behind curtains and obviously also what we can expect from the next months on Steemit.com, SMT and more.
Look how I was approaching my first (or maybe the second) ever Steemit MeetUp some months ago - that time I was admiring the marketing team so much as you can hear in the video. The Top Video is the review from that epic Munich MeetUp I was invited to join. A lot of Beer, Girls, Fun and Crypto Talk as you can see.
Who is coming?
Can't wait for my first Augustiner tonight and to meet the marvellous @twinner @freiheit50 @alexvan @bitone @beers @peter2017 @bobbyboe and maybe even the local Crypto Celeb @chris4210 - who else is joining? Who has ever attended a Steemit Meetup? Comment below and link me to your reviews if you want.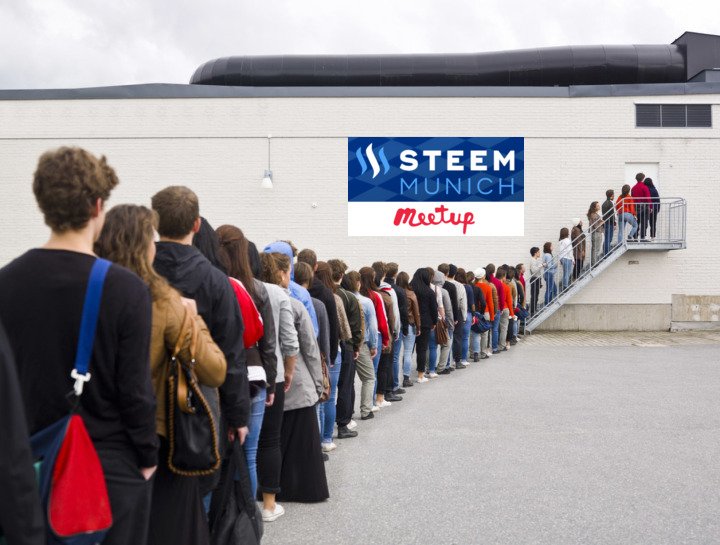 Prost! Cheers! Santa! Gezuar! Shereve! Genatsoot! Tim-tim! Vasai! Na zdrave! Gom bui! Skal! Sláinte! Iechyd da! Kippis! Vakhtangui! Jámas! Mubarik! Salute! Kana! Sacha! Aviva! Proost, op uw gezondheid! Na zdrowie! Saúde! Norco! Vashe zdorovie!´ivjeli! Salud! Mabuhay! Choakdee! Na zdravi! Serene! Egészségére! Djam!