Hell, my Steemit friends,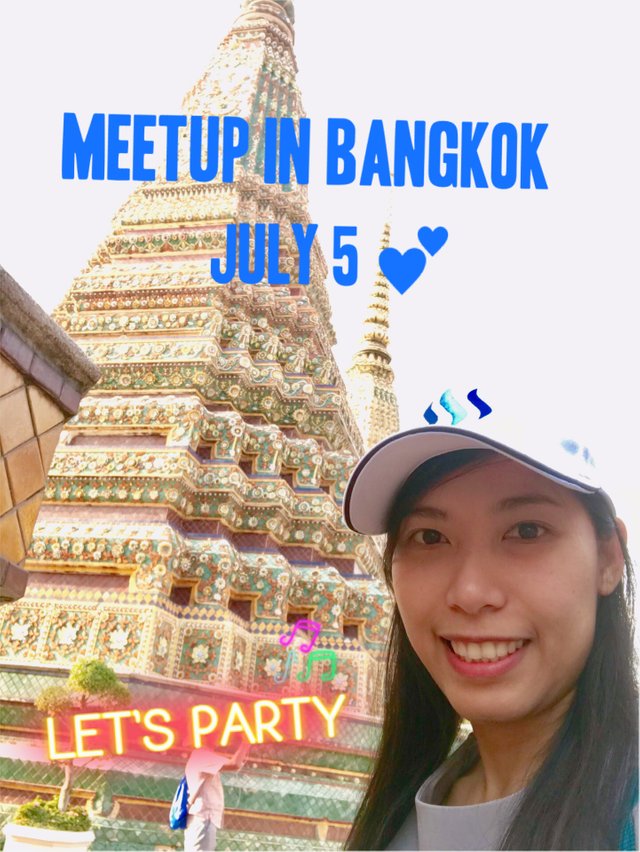 I would like inform more information about Steemiy in Bangkok. I'm sorry for the patient waiting because I was a bit quite busy. Please see more details below,
The schedule
Date: 2 Jul 18
Time: 18:30-20:00
Place : AKA world trade.
Website: : https://www.bkkmenu.com/eat/we-recommend/aka-centralworld-by-ktc.html
Food: Yakiniku( grilled meat)
I hope to see you soon.
Thank you for stopping by my post. If you like this post, upvote & follow me for more posts and photos about life in Japan 🇯🇵
TH
สวัสดีเพื่อนๆทุกคน
ช่วงนี้ยุ่งๆ นิดหน่อยคะ ขอแจ้งรายละเอียดเกี่ยวกับการพบปะสังสรร ประสาพวกเราชาวสตีมในวันที่ 5 กค นี้ รายละเอียดเพิ่มเติม
กำหนดการ
วันที่ : 5 กรกฎาคม 2561
สถานี : AKA Central world
เวลา: 18:30-20:00
เว็บไซต์: https://www.bkkmenu.com/eat/we-recommend/aka-centralworld-by-ktc.html
อาหาร: ปิ้งย่าง
ขอโทษด้วยที่บอกรายละเอียดช้าคะ แล้วเจอกันนะคะ
ขอบคุณที่แวะเข้ามาอ่านโพสต์คะ ถ้าชอบก็ช่วยกดโหวต และติดตามกันด้วยในโพสต์อื่นๆ กับชีวิตในดินแดนปลาดิบ ประเทศญี่ปุ่นคะ 🙏