Hello,namaste, friends,
I was very excited,before meeting these wonderful people and now also I am very excited as, I am writing about my experience in this post.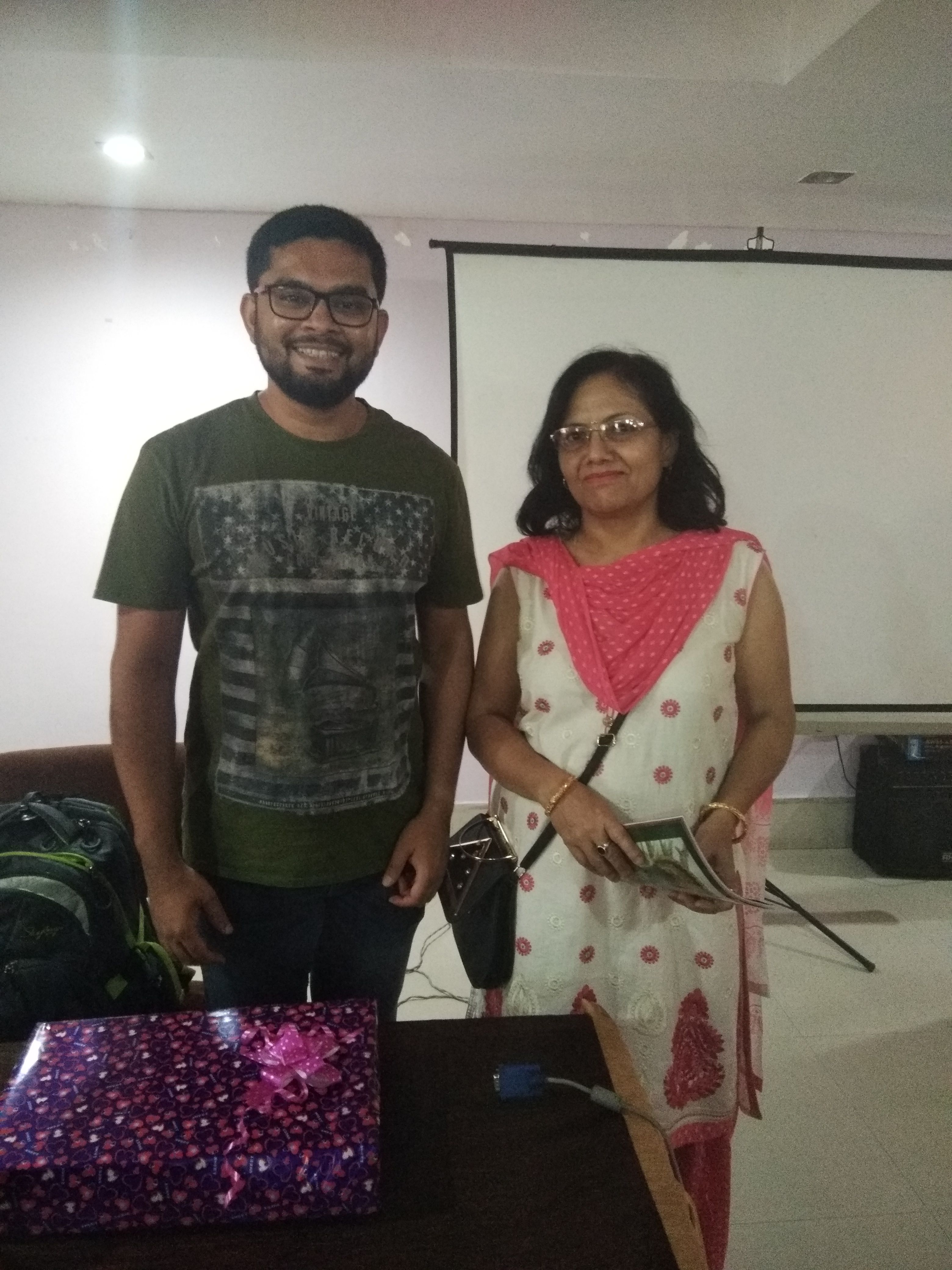 Firepower and me..
It was like ,one of the most remarkable day of my life,when I met @firepower who is the rising star and also the most successful steemian of our country as well as the world.Omg !the moments was so nice !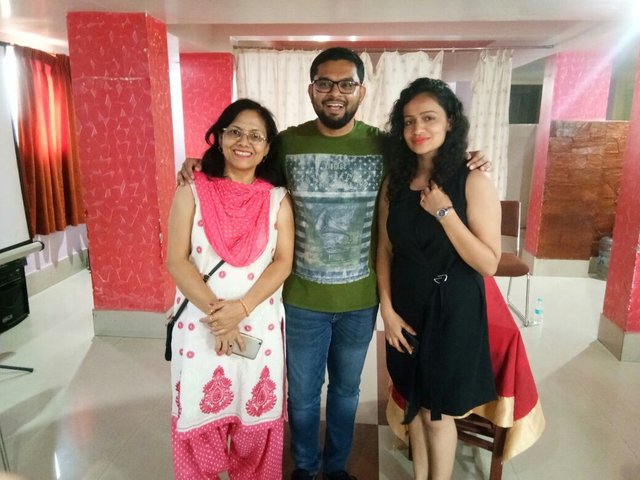 Firepower me and my cousin preity 11.
I was influenced by his works greatly, so I had requested him several times to visit Assam.Friends it is his greatness, that he had respected my request and give us the opportunity to meet him physically and came to my area with his crew @varunpintu, @ shinoy and a cute girl from Netherlands @sjnnon.I and my son @rahul.stan were very exited and tensed ,as they were the 've turn steemians of the world , when I had met @firepower on 11th of March at the hotel reception ,it was so beautiful time to which, I will never forget in my life.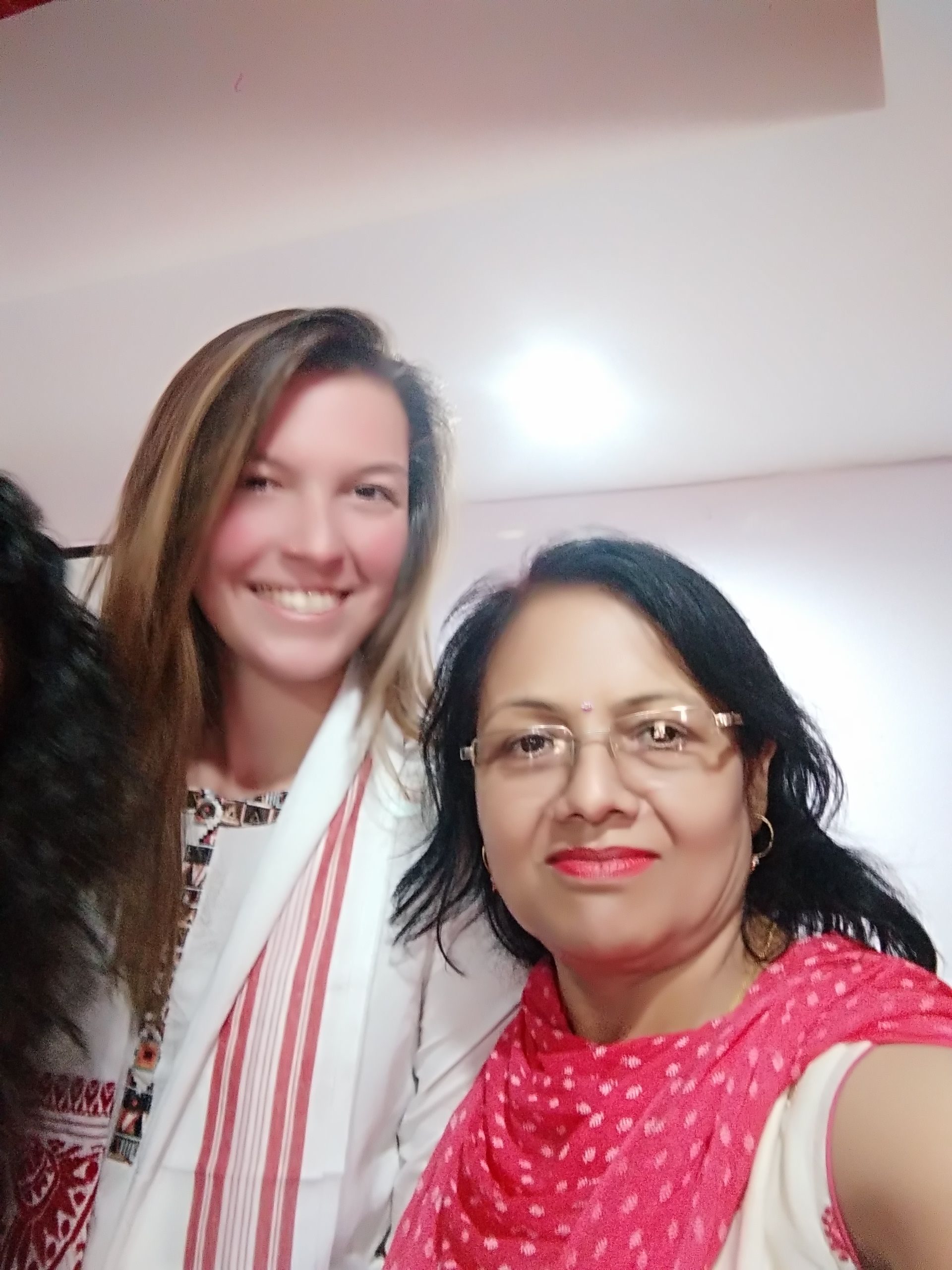 The beautiful girl sjnnon and me.
He is so friendly and happy in his appearance, as if a very positive vibes spread in the environment.It so happened ,as if some miracles ,some quality and productive atmosphere had created in the room. As if all the people are waiting for the arrival of a great hero.Yes he is the hero of steemit community of india !His gentle behavior and knowledge of the community influenced us greatly.We had spent the most beautiful and highly qualified time with him.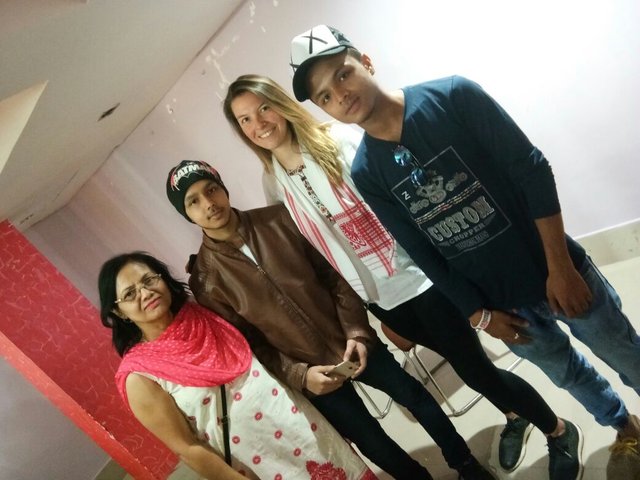 My beautiful family me my two sons and our beautiful guest sjnnon.
There were nearly 30 people attended to the meetup ,which was much higher than we expected.I felt very proud to be as jamugurian when @firepower had mentioned the name of jamugurihat several times.You know friends Jamugurihat is my home town,and it is a very beautiful place to live in.
The meetup consisted of 2 hours long presentation about the various aspects of blockchain and working of steemit community by @firepowerhimself. It was very interactive sessons and many steemians had cleared their doubts about the working of the beautiful platform and crypto currencies.Mr@firepower was awesome in his every moves,I had seen in him ,the leadership quality,which is the suprim neccessity for the sustainable development the steemit community.His heard works and dedications are out of my descriptions.He is so talented and genius in his work ,I would like to see him in the highest peak in this community.
#In this contrast ,I would like to request @ned ,the ceo and other honourable people of steemit community , "please friends give @firepower the honour and respect for which he deserves."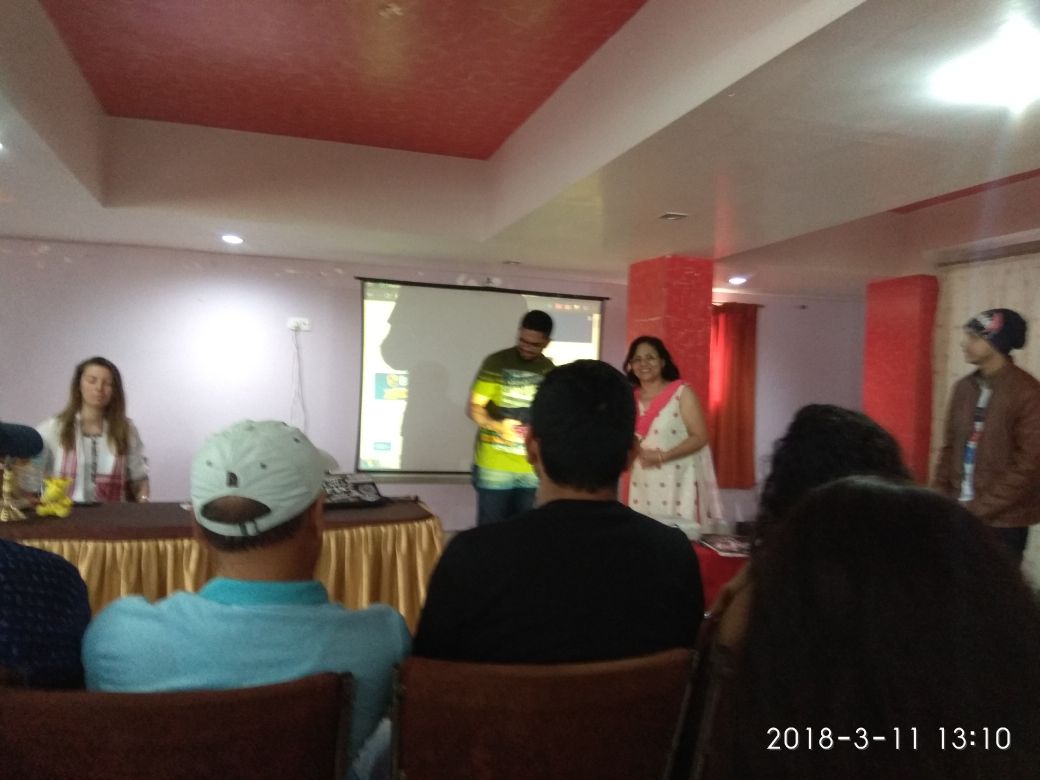 I felt very please to meet @sjennon who is very beautiful and also very fun to talk to.The very handsome guy @shenoy turned out to be the funniest from the group. @varunpinto is very much talented with the camera and for most of the time, he was busy in taking the pictures.
All of them are superb in their own field,the super talented steemit group of India were my guests ,it was an awesome movements in my life.In that beautiful moments , I had missed greatly one of the sweetest person of steemit community,she is none other than the perfect mother of perfect son @ geetharao,but due vast distances ,she couldnot attened the meetup.
I felt very honoured to be their host, and would like to thank all of them ,from the the core of my heart ,for their auspicious arrival. Thanks to everyone who attended the meetup and helped me by attending with their great personalities.
#Lastly I would like to request everyone to consider @firepower as a witness. He is doing a great job by bringing the Indian community together on steemit.
Here's the list of people that attended the meetup. Please checkout their posts too if you can.
@rahul.stan @rvwolf, @preity15, @saksham, @nima11, @physics-o-mania, @iamsgr, @iammanish, , @lachitsarmah, @bickydahal, @mnishh, @biswahazarika, @hrisheekrayb, @princepr, @amazingfects
The rest don't have accounts yet, were Dr .p sarmah,Dr binod pokhrel Mr Hemanta sarmah our honourable guests.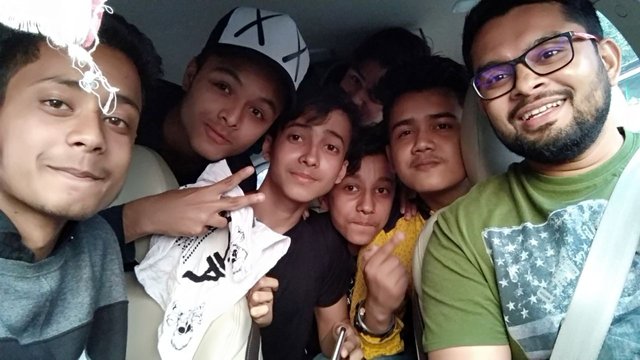 Firepower with my son's friends ,who was droping them to the bus station with his car.
@firepower will be posting a video of the meetup as well. So stay tuned.
Steem on my friends,be productive be happy for ever.
#Love and happiness to the world.I think you all like my work friends.Lets steem together to make this world, the most beautiful to live in.